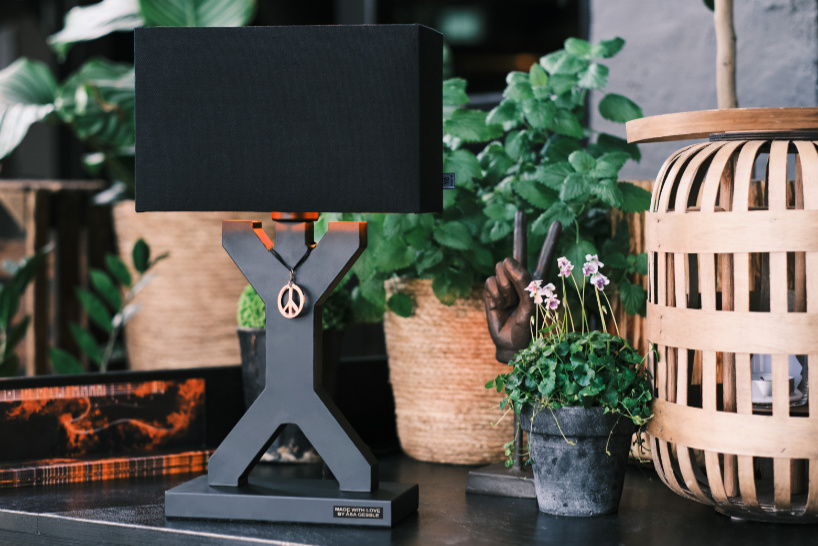 Love, Peace, Joy
"We are living in uncertain times. That's why we believe that it's all the more important to focus on all the beauty in the world"
say By Rydéns and their in-house designer Åsa Gessle. This quote is the starting point for the new collection: seven lamps that exude love, peace, warmth and joy.
The model 'Yes we can' symbolises an age-old, hopeful message. 'Good triumphs over evil' — at least, if we get behind it together. This is the starting point for a figure that carries the whole world (the black lampshade) on its shoulders. Hanging around its neck is a chain with the peace sign.
The names of the other models are equally familiar to our ears. For example 'Stand by me' or 'Love is All'.
The metal lamp bases and lampshades are lacquered in matt black. The gleaming copper finish in the shade acts as a radiant and hopeful ray of light.