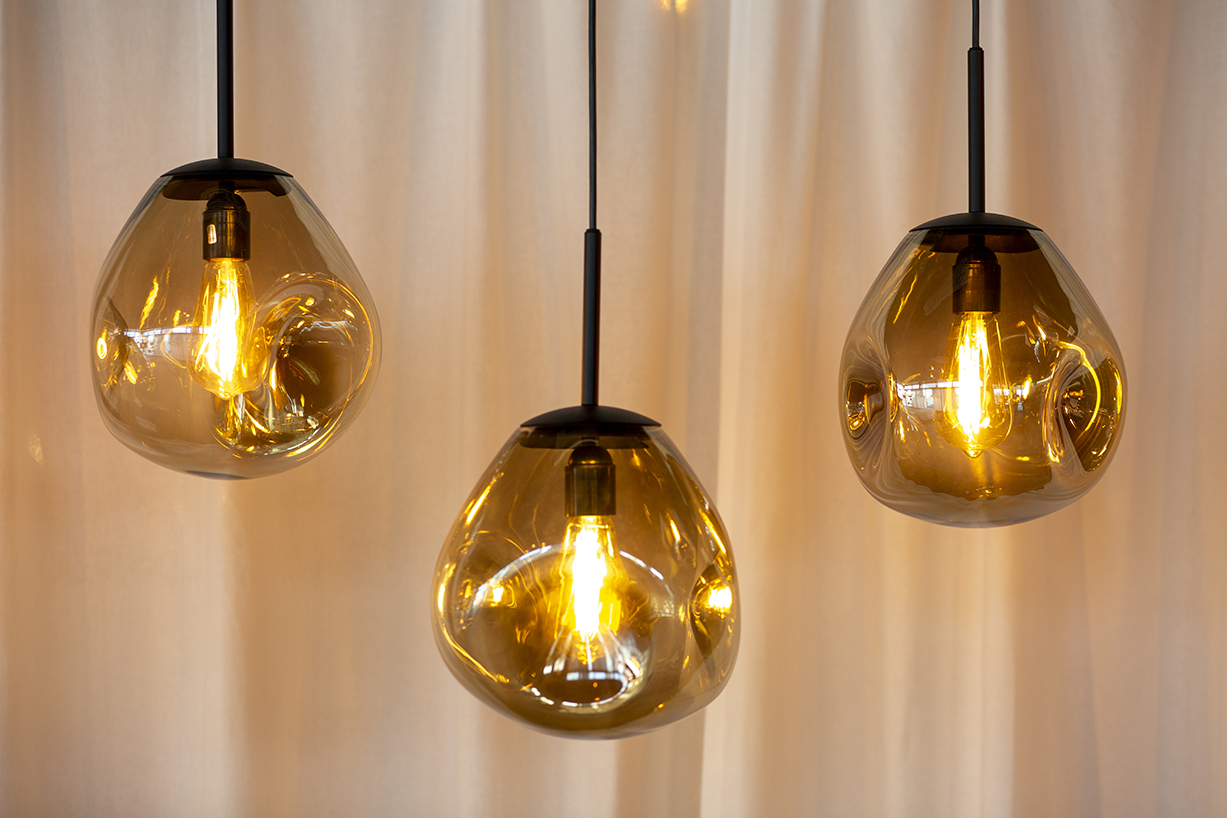 Light on light
Magnificent colour effects created from genuine galvanic processes. Metal covered in pure gold leaf.
A ring-shaped armature with a diameter of 7.19 metres. Cushions that match the fabric of the lampshades. Compact and mega light installations. Armatures which, if desired, can be configured in a modular manner per component. This background information casts a fresh light on the Masterlight collections. Standard is out, uniqueness is in.
The Esmée series is a brilliant example. Thanks to the authentic finishes, the popular ring shape is transformed into an exclusive lamp. Colours such as 'rust', 'dappled oil' and 'gun metal' are created purely using galvanising processes. So rust genuinely means oxidised. This is incomparable with coated or sponged look-alikes. With Esmée Goldleaf, the sheets of gold leaf are hand-applied one by one, and then protected with a transparent finish.
Another example is the Lava collection: every piece of glass is an example of traditional craftsmanship, as all are still hand-blown by expert glass blowers. They know how to create the most fantastic, capricious forms, all of them unique.
The standard range of lighting armatures is very broad. If you'd like something different, you can opt for a bespoke piece. You can choose the dimensions and colours of the mounting bars, the pendants and the cables. For the contract market, bespoke work is standard. Masterlight can boast some prestigious references. One of the high points is the Council Chamber of the Peel and Maas Town Hall (NL): there the grandiose Esmée takes pride of place with its 7.19-metre diameter.
So what is the effect of the cushions and side tables alongside the lamps? These chime with the prevailing interior trends: the matching and customising of lamps, decoration, and in this case, occasional pieces to create a harmonious whole.