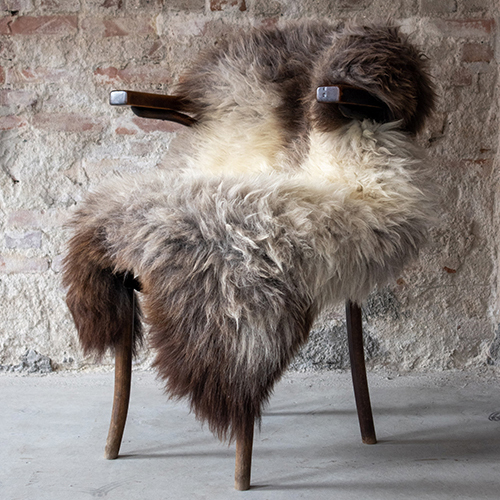 Warm winter sheepskins
How will we get through the coming winter? With affordable energy-saving measures!
Van Buren Bolsward knows all about this. With a sheepskin and/or hot water bottle at your feet. Just like in the past, back to basics. The cosy feeling of pure natural warmth.
The family business Van Buren Bolsward (founded in 1861) is the only remaining sheepskin tannery in the Netherlands. The raw hides and skins are still tanned in the traditional way: a process that takes weeks.
Not all sheep are alike, and their skins differ according to the breed. The mountain sheep with its curly coat fits perfectly into today's tactile trend. This is real, not faux. Other sheepskins score highly with their pure natural colours such as the blue-hued grey of the Blue Texel or the mixed hues of the Icelandic sheep. Some skins are coloured with natural pigments, for example in timeless earthy shades and —new — fashionable purple and lilac.
The skins and furs can be used as floor coverings, or throws for sofas or chairs. This feels good and has a wonderful effect. Or they're incorporated into decorative interior pieces or useful objects. For the coming winter, Van Buren Bolsward presents the steel hot water bottle. It is upholstered in lambskin, meaning that it provides long-lasting and steady warmth. So you can turn down your thermostat straight away. If this doesn't prove to be a success …!