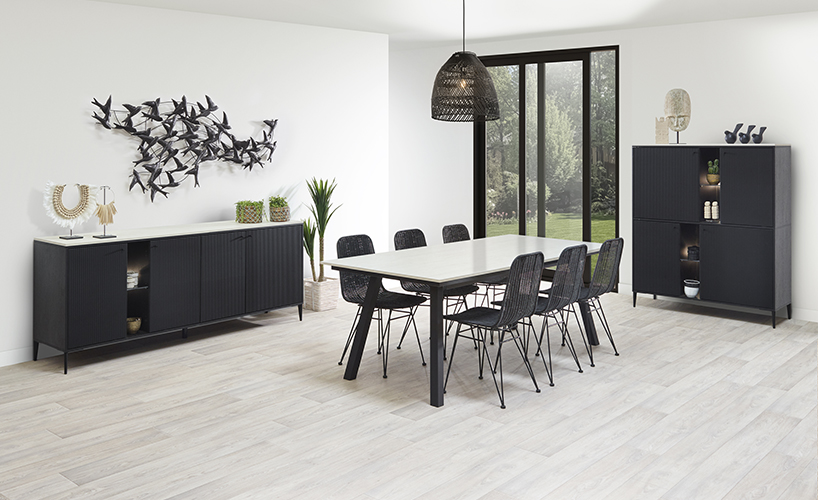 All-over upgrading
Italian flair with 'marble' or in 'walnut': everything points to the fact that Evan is engaged in an upgrade. The design optics have been developed in a more refined way with attractive details, bi-materials and bi-colours. It's all about the looks.
Take the Notte range. The trendy 'Italian' mix of matt black lacquer, travertine and marble is translated into look-alike melamines. The MDF fronts have a vertically milled slatted profile. This suggests solid wood. The same is true of the so-called woodgrain on the cabinets. The narrow open compartments are subtly spotlighted. For the table and the cabinets, you can opt for tops in a marble or travertine look.
Giorno's pale walnut shade also alludes to Italian design, albeit in a completely different style. The cabinets are refined, thanks to their solid fronts with their so-called broad 'wooden planks'. The display cabinet is perhaps most typical of Giorno, See the asymmetric divisions with an open recess whose position alternates: on the right hand side it's at the top, and on the left hand side at the bottom. The quintessence is the horizontal continuum: the handle-shelf-handle form a continuous, coherent whole.