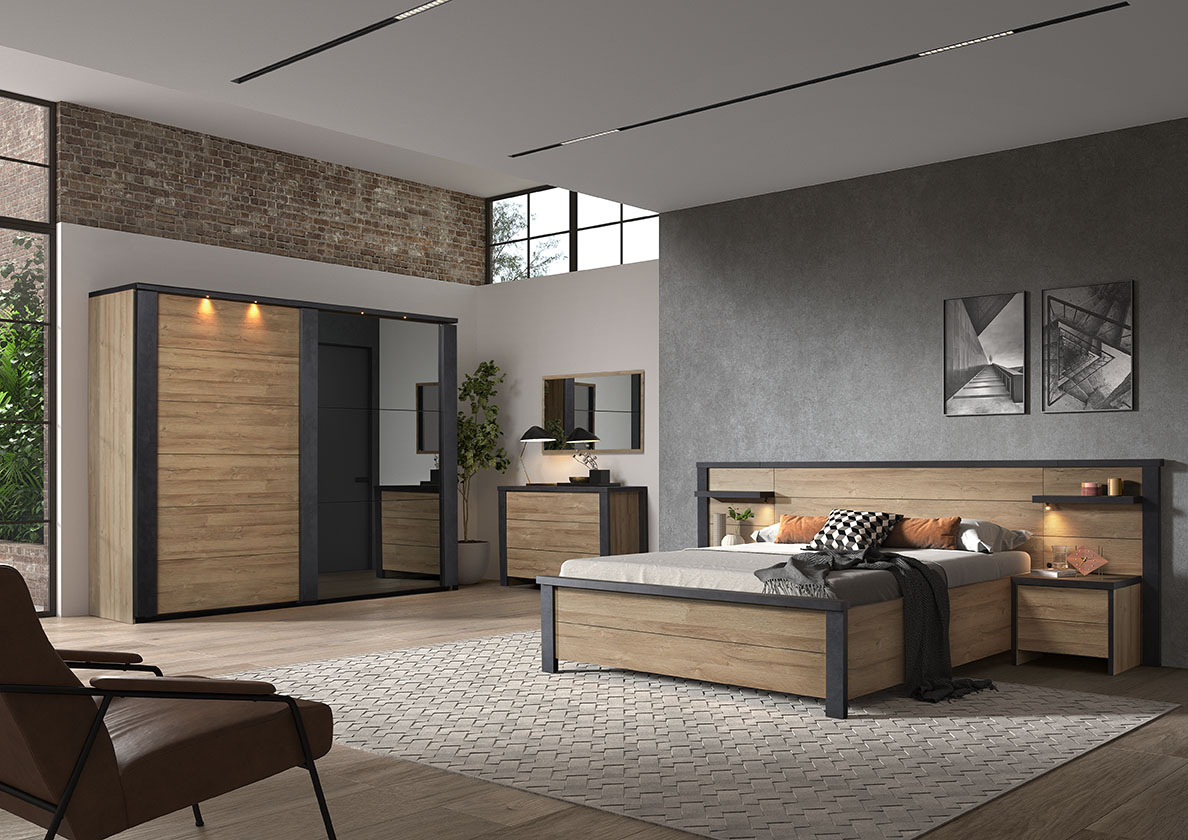 Country & urban
Bauwens' latest collections encompass the entire spectrum of interior styles: from idyllic country to industrial loft and urban design. It's true to say that Bauwens is at home in all markets and styles.
To start in the countryside: Piero exudes the nostalgic ambiance of an old farm. The barns and stables with their black sliding doors in rough wood and with their wrought-iron fittings. The pieces actually have metal hinges and locks with 'rivets'. The finish is romantically named 'Scarlett oak'. It's a good idea to have a closer look: at the head of the oval table you have a fully-fledged seating space.
The bedroom Phaedra is more reminiscent of old factory building, with industrial metal and finished wood. Here the headboard deserves additional explanation: the rear wall is constructed as modular panelling. You can extend the headboard right or left with an additional wall panel. That is an option, not a must. The bedside table can also simply stand beside the bed. But an additional shelf with lighting beside the bed is always welcome.
The Rosie bedroom clearly fits into the 'minimal' or 'urban design' category. But then there's the layout of the wardrobe: one half is for her/him, the other for him/her, each with its own hanging and shelving space. A wardrobe interior like this is crystal clear.