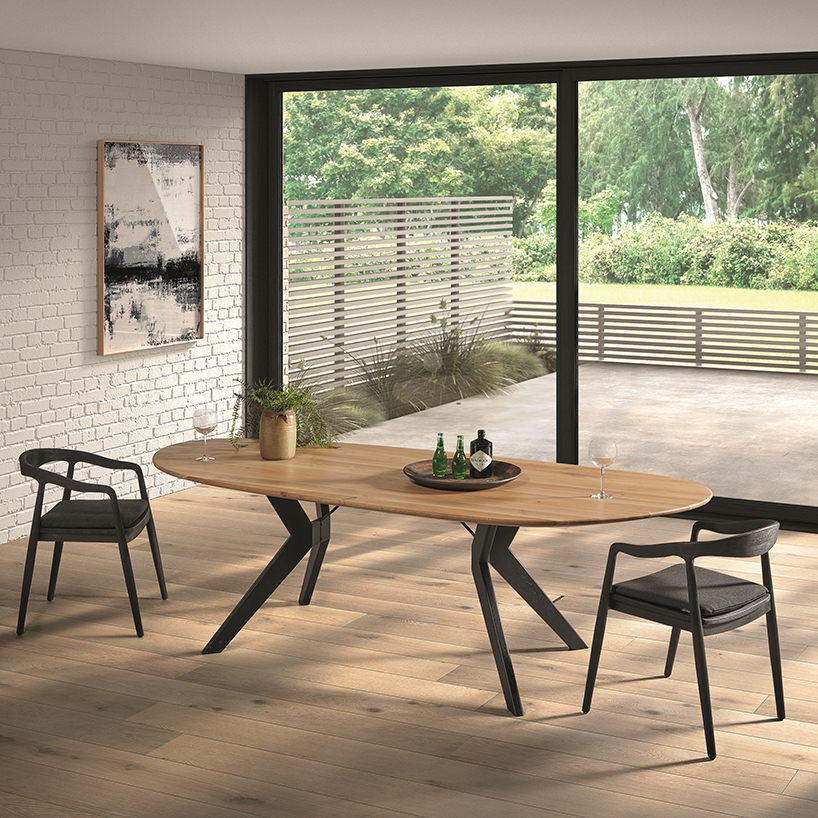 Wooden roots
Castle Line goes back to the company's roots. The new collections are more based on 100% solid wood.
This vision is best expressed in the Tosca table: a solid wood tabletop and solid wood legs (even though these are black). The natural design of the tabletop flows seamlessly from the choice for natural wood. The accompanying Chaplin chair also chimes with the organic lines. Just look at how gracefully the back and arm run over into one another.
The solid wood ideal is also on display in the Diva cabinet: the door and drawer fronts are 100% oak, the carcass is veneered. The model offers an alternative to the classic display cabinet and/or the traditional sideboard. The asymmetrical surface arrangement with its open compartments, extra-long drawers and high frame creates a light, playful look. This fits far better into the contemporary interior.