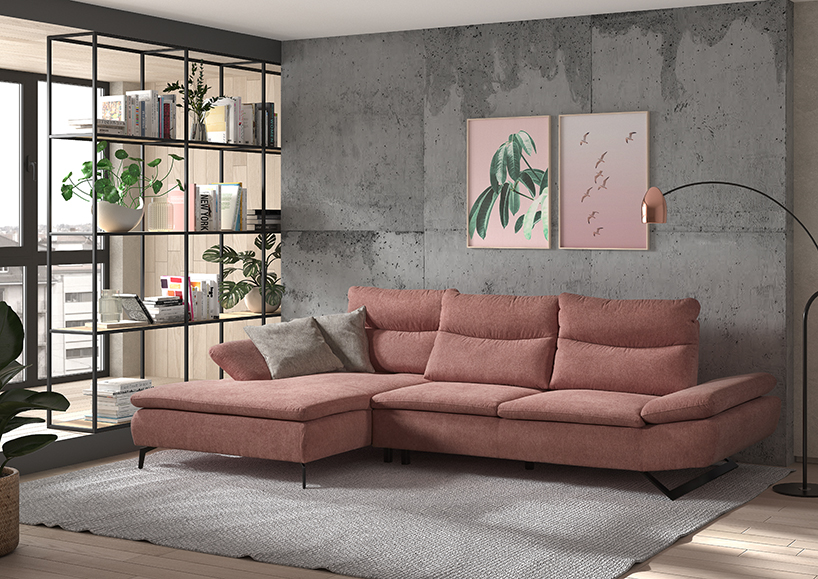 Soft and pastel
With the latest models Confortluxe sets the bar even higher
Plug paints a powerfully vertical picture thanks to its combination of an open base and a layered construction. The pocket spring interior equals comfort and is more aesthetically responsible, as it prevents creasing.
You can manually adjust the high backrests from a seated position. The same applies to the armrests. That makes this model ideal for sitting, relaxing and stretching out full-length for a while. The lounge element is wide enough for two (or more).
The colour 'Blush' fits squarely into the trend for soft pastels; the velvet is hitching a ride on the popularity of soft fabrics. This is just one of the 90 options. In that respect Confortluxe has something for everyone in terms of upholstery, modelling and more.
Conca is the opposite of Plug. This model in 'silver' has a horizontal look thanks to its relatively low backs.
https://www.confortluxe.com/nl/