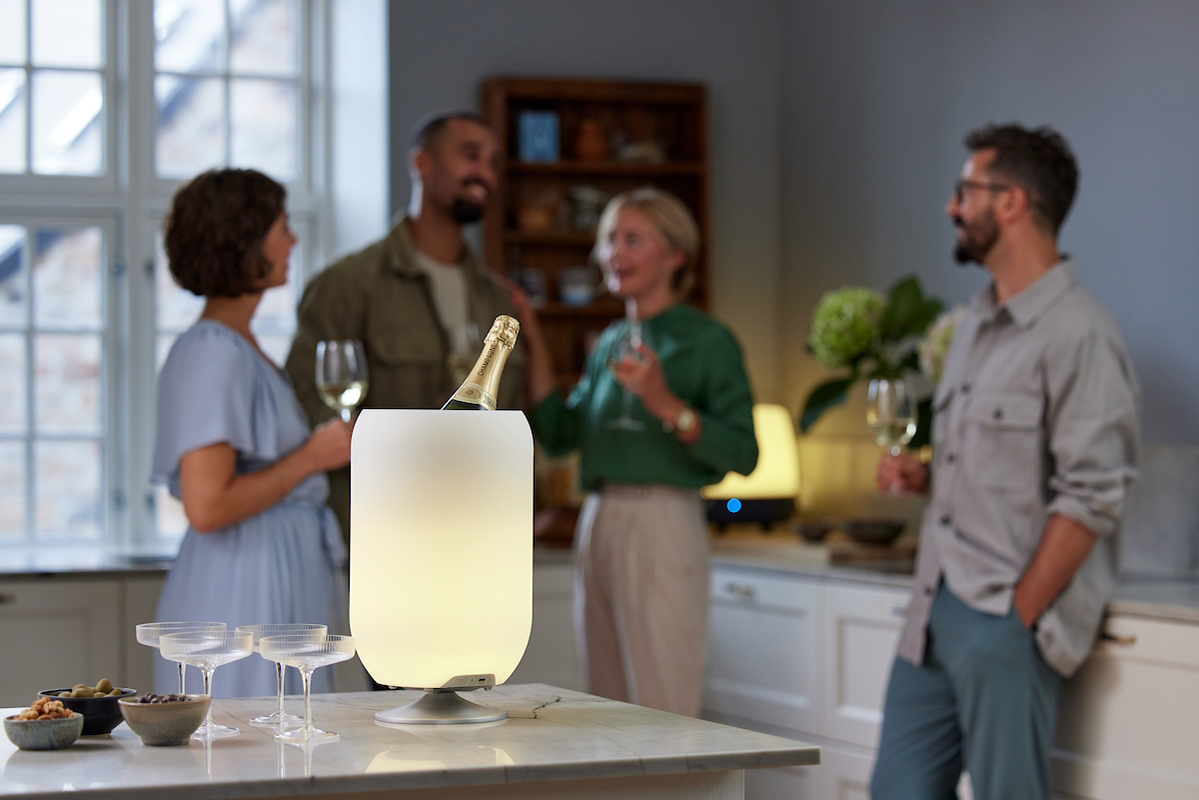 All-in-one cosiness
A cosy evening with family and friends means mood lighting, (background) music and a drink.
The Dutch-Danish Kooduu offers all-in-one solutions: a lamp, a Bluetooth speaker and a wine cooler/ice bucket in one. The Atmos and Sphere models are designed by Jacob Jensen Design Studio.
Atmos is a cylindrical model, whilst Sphere is convex. Both audio lamps work with dimmable LED lighting. The music comes from the integrated Kooduu Bright Sound Technology™ module. If you'd like to enjoy in stereo, then link your lamp with the True Wireless Technology to other Kooduu audio lamps.
The chilling compartment is suitable for two bottles of wine or ice cubes. (Kooduu has reusable ice cubes in its range.)
Because the lamp works using a rechargeable battery, you can take it with you anywhere. You can stream music from your laptop or smartphone in the blink of an eye. Pure enjoyment!