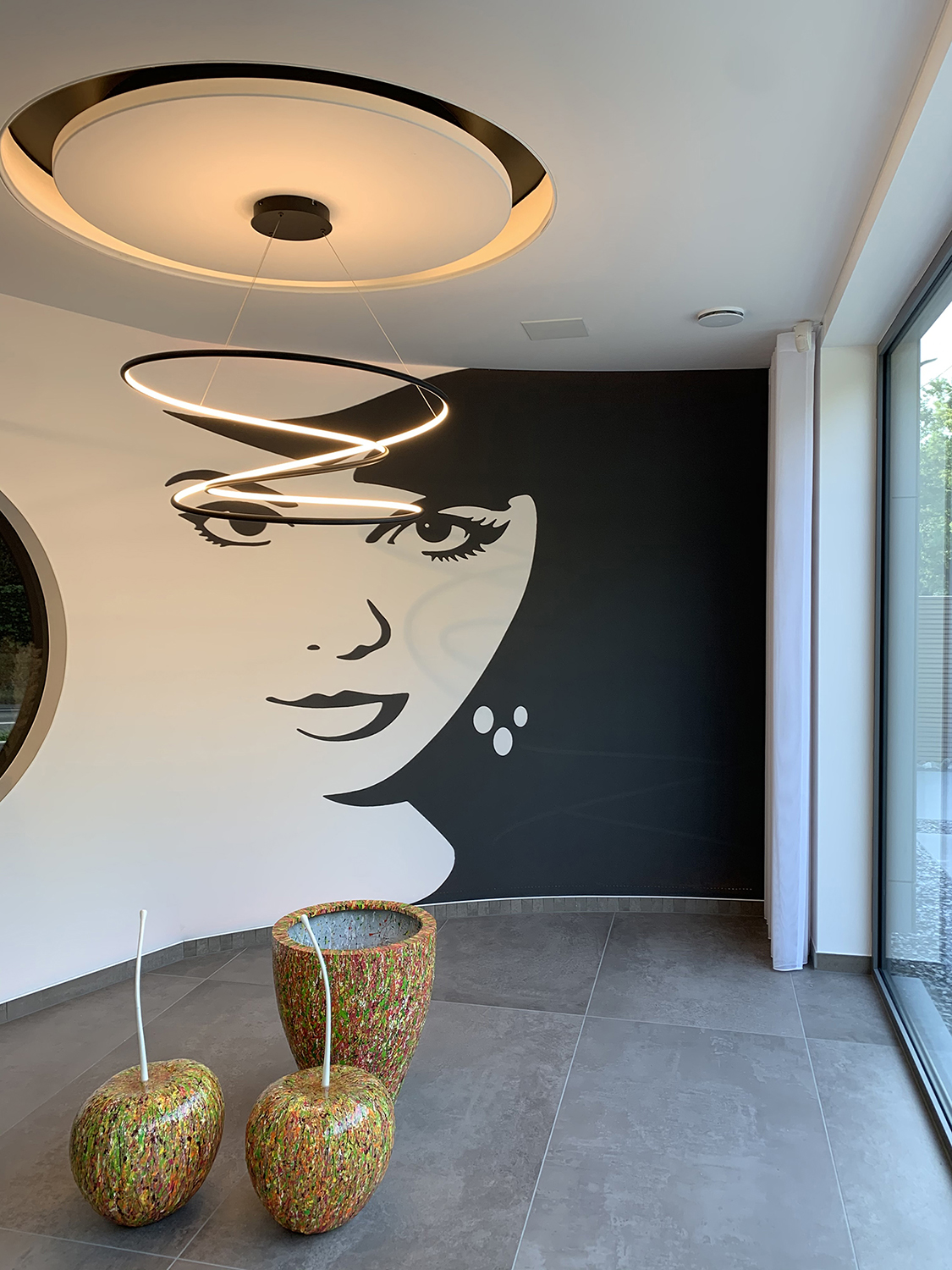 Modular thus flexible
New at the Brussels Furniture Fair: Fantasia Light Designers. The name says it all:
you can give your imagination free rein when it comes to lighting. Everything revolves around modularity and flexibility. The era of monumental, dominant armatures seems to be a thing of the past. The trend is shifting towards understated, subtle light objects. "Aluminium is the appropriate material for minimalistic design. And that's precisely our area of expertise."
One of the highlights is the Infinitus rail system, which is strikingly unobtrusive. This is because all the rail's technical details are concealed in a slim profile. Almost all the spotlights and hanging lamps from the Premium and Deco ranges are compatible with the Infinitus system. Make no mistake, there are hundreds of models to choose from. The most you need to do is replace the ceiling rose with a track adapter. You can mount the rail construction very close to the ceiling or hang it on steel cables.
Essentially, Fantasia develops an armature design into a modular concept. The Orbit series is a good example of this: its multifunctional options have a simultaneously optical effect. Will you opt for the large, the mini, the spotlight or the decorative lens? How narrow or wide may the beam of light be? Do you prefer black, white, gold or chrome accents? And later on, perhaps something different? The modular composition allows for free configuration. You can even transform the bulb lamp into a spotlight, and vice-versa. All you need to do is unscrew, replace an element and screw it tight again. This too is a form of sustainability.
Even if modular freedom is technically not an option, you still have the freedom to make slight adjustments to the armature. For example, you can elongate the coiled pendant lamp Boa a little.
This selection illustrates the diversity and contemporaneity of the range. Fantasia keeps a close eye on interior trends. Lighting takes its cue from the furniture; furniture demands perfect lighting. Lighting can make or break an interior.