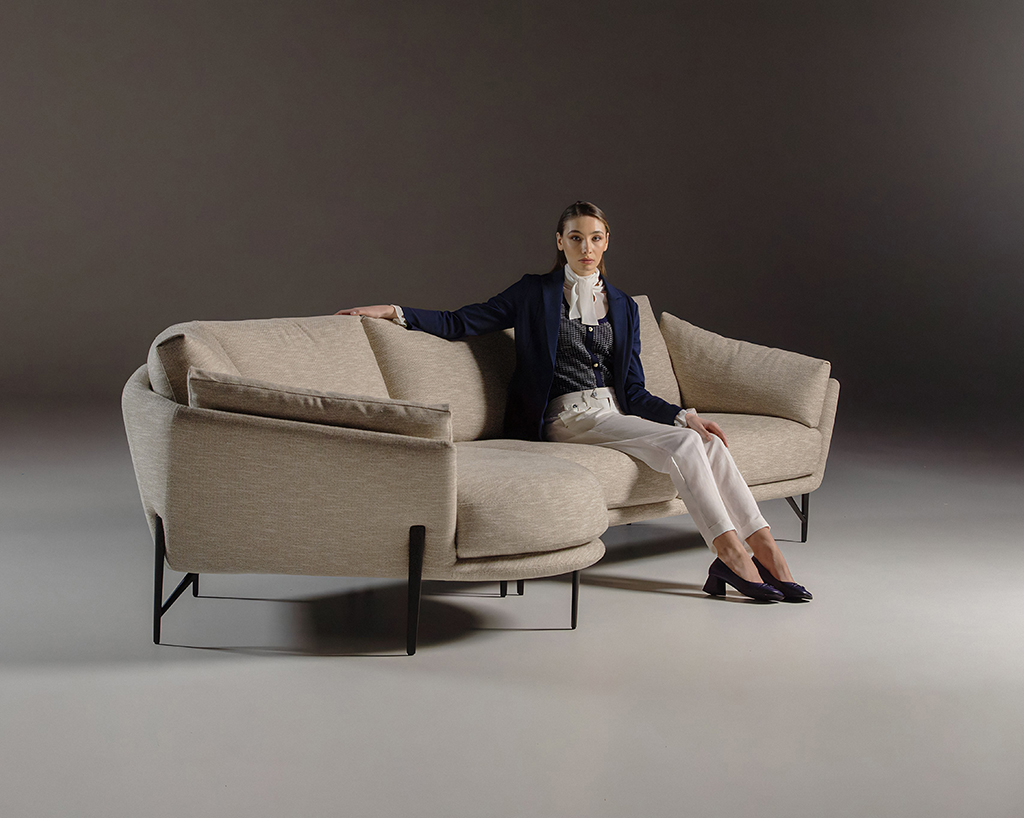 Godersi la vita
Calia Italia from Matera is back in Brussels again with a range of versatile models. These suit multiple lifestyles and interior styles, at both formal and informal moments.
Their design is centred on 'godersi la vita'(or enjoying life…). So the seating is perfect for relaxing, communicating, entertaining, socialising, working, or sleeping. Well-known models such as Aplomb and Boero have been updated with loose covers. This chimes with the spirit of the present time.

Calia has created the Aplomb model for 'the contemporary bourgeois lifestyle'. The gracious design is implemented with a minimum of seams and quilted with a festoon stitch. It can be upholstered in leather and/or fabric. The 'Aplomb 2' is the version with loose covers. Ditto 'Boero 2'. Did you know that the design is based on the 'gianduiotto', the traditional, trapezium-shaped chocolate from Piedmont? Or rather, on the presentation of this delicacy (backrests) on a plateau (seat)? A dual mechanism adjusts the position of the back and headrest. The armrest sits flush with the seat and can be folded up and down manually.
The 'Venere' range has been expanded to include the Penisola version: a special lounge module that ends in a semi-circle and tapers asymmetrically on one side.
Calia's showpiece continues to be the Giuggiola swivel armchair with its striking, plaited backrest. (Inspired by the traditional hairstyle from the Sassi region). This design has been extended with a few spin-offs. Vivi is centred around the high back, which gives a cosy, sheltered feeling: you can hide yourself away in it completely. The Spanish variant 'Madame G' is decorated on the back with tassels, like the costumes of the toreadors.
Whatever the modelling, 'a Calia' is made for enjoying life.