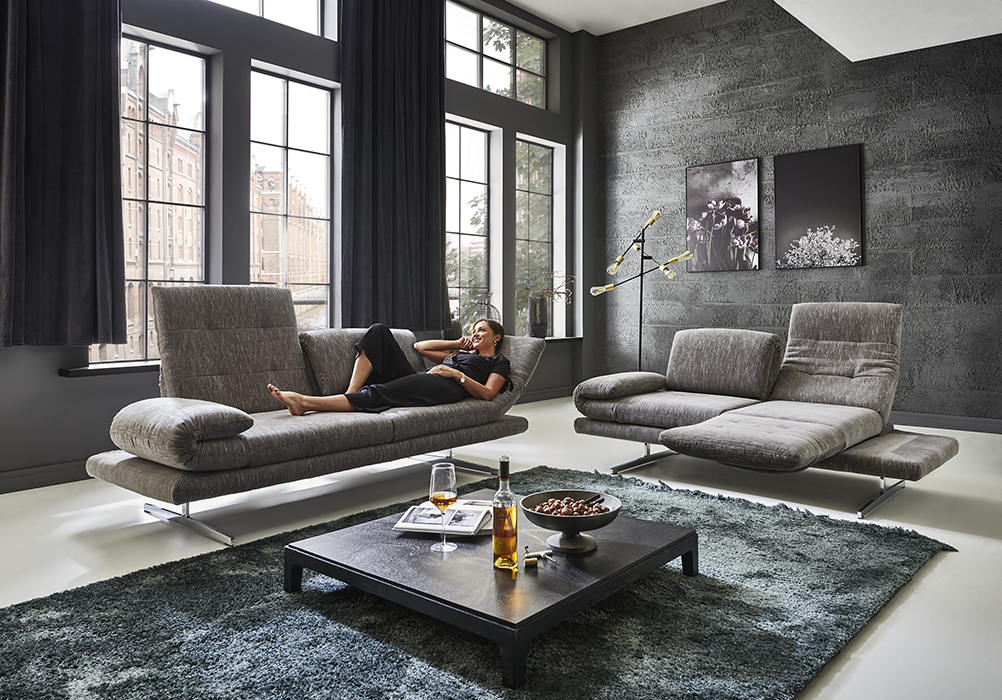 Smaller is beautiful
A brand-new exhibitor: the German firm Wima sees Brussels as the springboard for increased exports.
The first steps on the Dutch market are promising. To build on this, the firm's initial aim is to build greater brand awareness beyond the German-speaking regions. So time for an introduction.
Wima has been in existence for 65 years and offers a wide selection of multifunctional seating in the mid-range market to the higher-end design category. But there's a caveat: 90% of the reclining systems work with mechanical components. Why? "Because these are far less susceptible to damage, and thus result in a minimal percentage of complaints." The systems generally comprise adjustable arms, backs, seat depths and rotatable seats. The design collections Arezzo and Milano, for example, work with rotating elements on stages and folded arms or seats. You unfold them to create a relaxing surface on which to lie down.
Until recently, Wima focused on sofa ranges. Now, stand-alone armchairs such as Viborg are also part of the picture. Work is currently underway on an initial, small collection of reclining armchairs. Solo seating is in demand.
The distribution channels are the residential and contract market. Because the firm is relatively small-scale, Wima can easily respond to special requests. It is in this flexibility that its greatest strength lies.