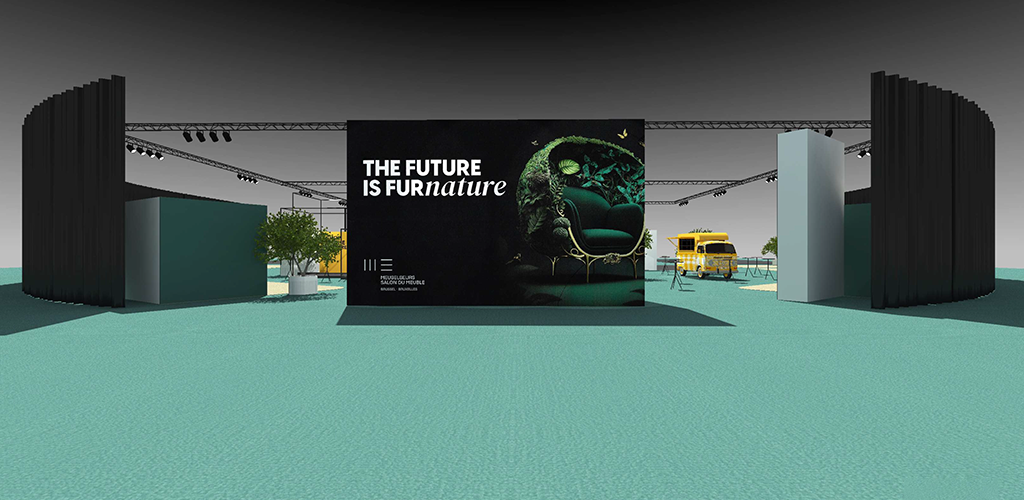 The Future is Square
The Brussels Furniture Fair is known for its mainstream offering with a commercial and international base.
The Square segment focuses on the niches for the future. This year, there is a stronger emphasis on promising design and services. Square 2023 aims to be a source of inspiration for the future – for manufacturers and retailers from both Belgium and abroad.
This new concept was launched last year. Its interpretation will be further crystalised over the coming years. Square 2023 will be as follows.
The young designers are grouped in the 'Masters & Scholars' Design Academy. They are a mixed group of established names (the Masters) and final-year students. (The Belgian colleges for design, interior, and architecture are highly regarded.) They introduce you to their designs, and explain the ins and outs of the design process. So take your time, it's very much worthwhile. The younger generation has a different view of the (design) world than the established names. That's why with this initiative, Square aims to build a bridge between manufacturers, designers and retailers.
A second sub-concept is 'The Future of Retail', the platform for everything to do with retail marketing and B2B service provision. What is the current state of play with IT and AI? Which service packages help optimise your business? How can you entice consumers, both virtually and physically? For example, using scent marketing, interactive pricing & signing of performances by mural painters. With this platform, Square wants to help retailers on their journey towards the future.
In strategic locations, you'll also find (digital) information boards about trade-related themes. For example about businesses that are indirectly involved with the furniture sector. Here you're sure to find information about the 2023 fair theme of ecology, because 'Furniture is FurNature'!