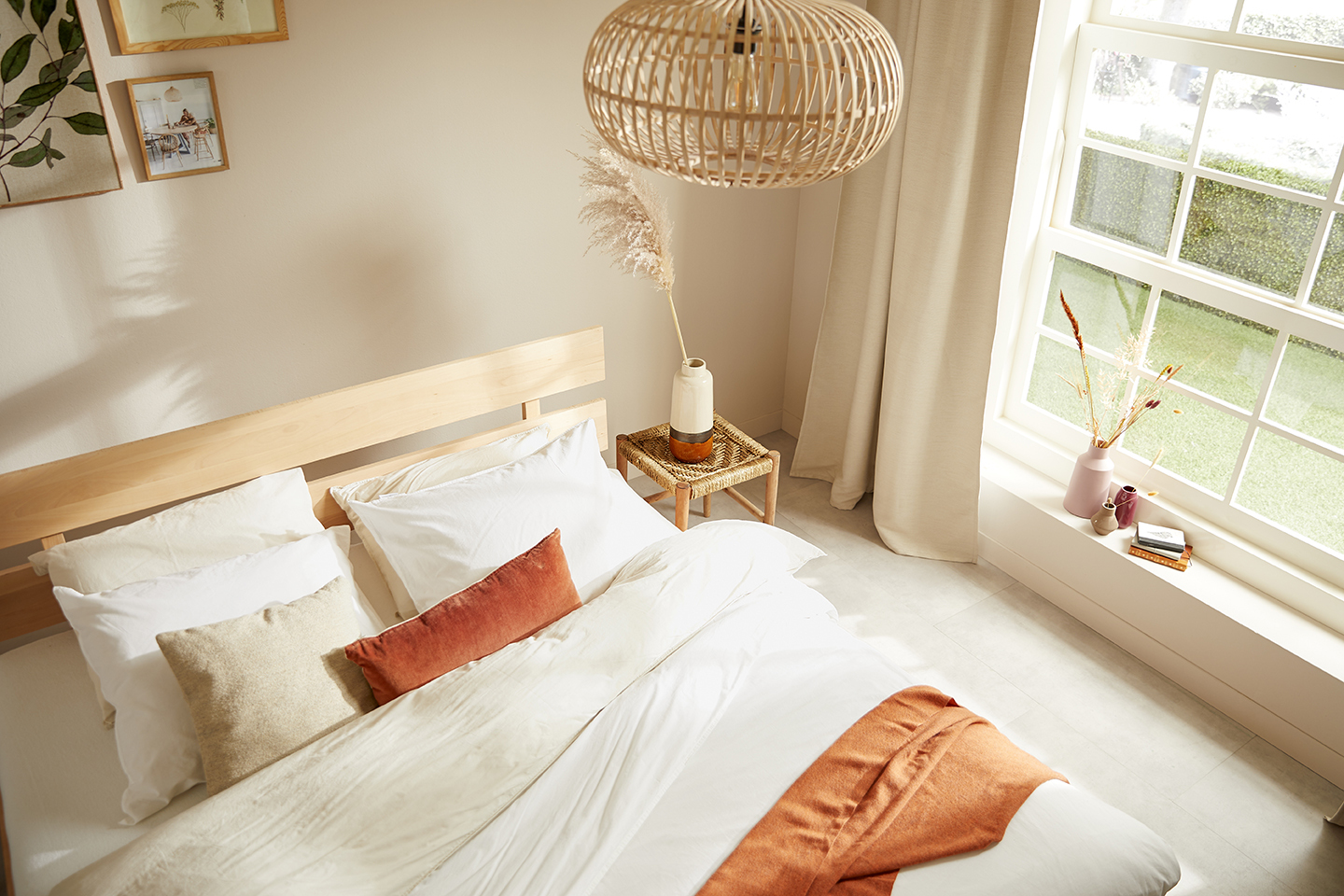 Embroidery
Wooden beds at Polypreen? This seemed bold and has been a great success. That is a valid reason to go further in that direction. At the same time the mattress manufacturer is returning to its core business, with a step up to a higher-end design.
The bedsteads fit into the Scandinavian interior trend: solid beech or wood in a light and simple style. In fact a bed doesn't need to be anything more. The new collection consists of variants with an upholstered headboard. In itself this does not detract from the fresh look.
You also sees this return to basic forms and lighter dimensions in the box spring beds. The voluminous headboards make way for sleeker proportions and floating constructions. The 'solid wood' box springs have an open base, creating a much more spacious feel.
In addition, Polypreen continues to invest in its core activity, namely mattresses. One recently introduced option is to have logos embroidered onto the mattress cover. This was the step up to the Elite range: hand-tufted, hand-quilted and an embroidered signature on the damask cover. You get a high-end look for a surprisingly medium-level price.