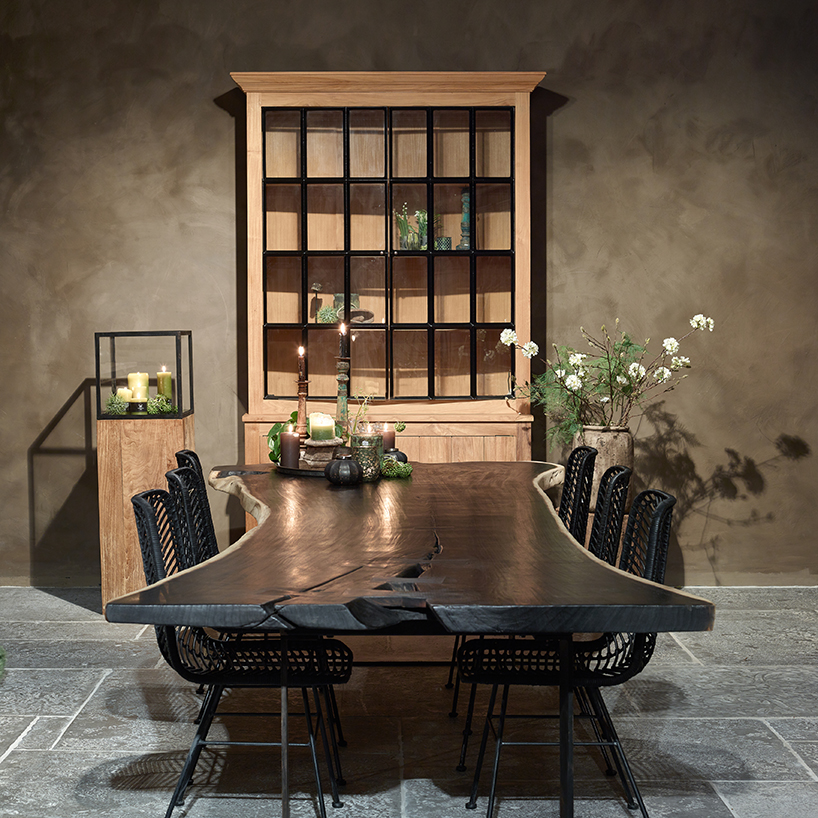 Traditional blackened wood
A new exhibitor: Prananatha. The name alludes to the collection's Asian origins. Freely translated it means 'something you prefer not to see'. That 'something' can even be unique: through the material and/or the finish such as blackened suar slab wood.
The burning is still carried out using the traditional Japanese technique, with a gas burner. The result is an authentically blackened, cured wood. The carbon layer is brushed, sanded and oiled. The result is a 'spotless' burnt tabletop with a natural and traditional character.
Prananatha focuses on three areas: standard collections, unique items and bespoke pieces, for both the residential and the contract markets. The range covers the complete furnishing of house and garden: from bathroom furniture to outdoor lounge sets; from a standard table from 150 cm to an exclusive slab table up to six metres long; from original decorative items to wooden kitchen utensils. The majority is available from stock.