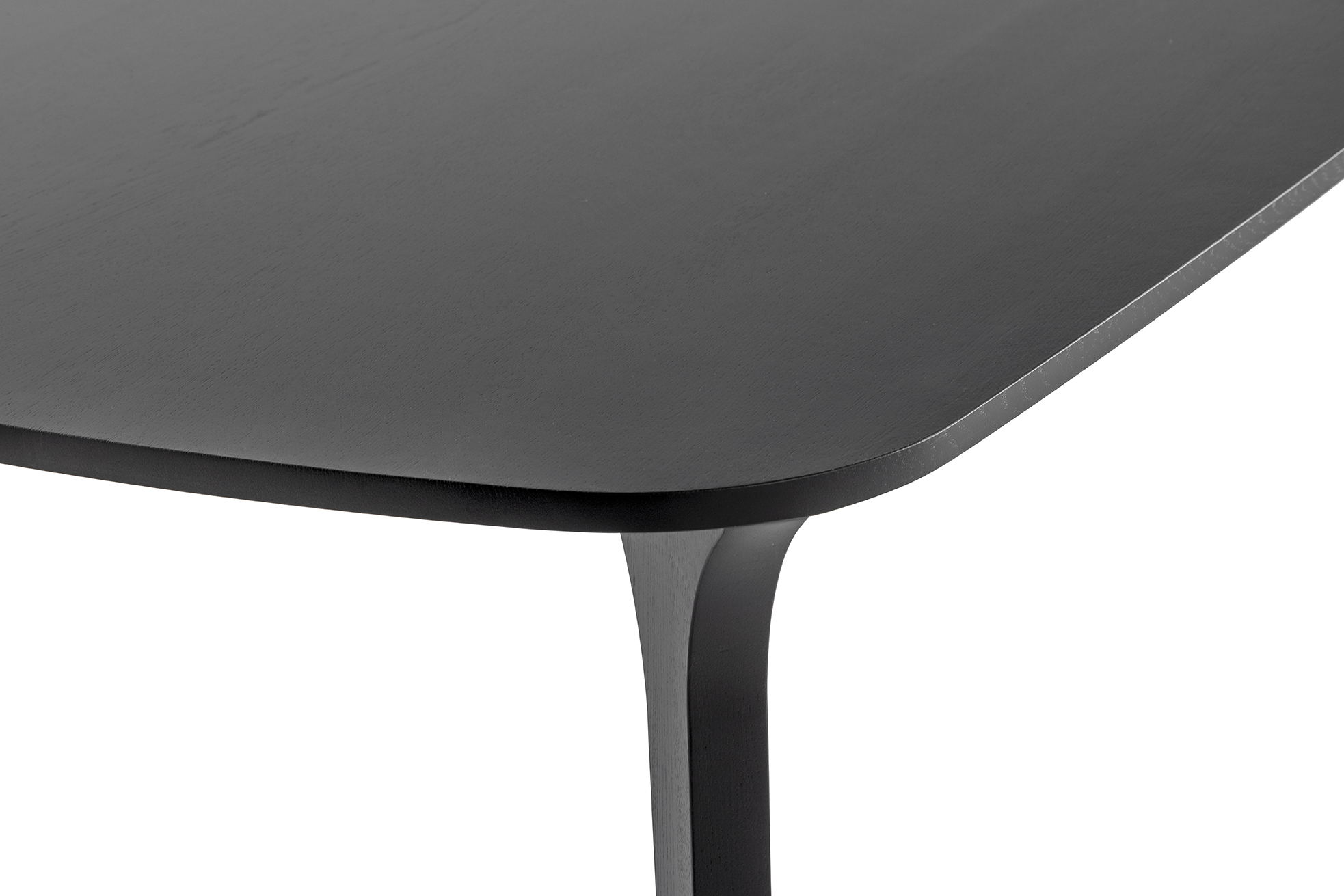 Gracious masterpiece
Ballerina encapsulates in a single word what this table is all about.
An elegant apparition, streamlined transitions, a harmonious choreography in the space. This table proves the truth of the adage "practice (i.e. craftsmanship) makes perfect".
Kluskens' artisanal furniture craftsmanship was an eye-opener for designer Roel Vandebeek. It gave a boost to the creative process, enabling a smooth transition from the drawing table to the material table. The Ballerina table 'dances' on graceful legs. The 'pointed' tips broaden in a single streamlined movement towards the tabletop, even ending up flush-mounted into the tabletop. In this you discern the hand of the master, the thoroughbred furniture craftsman. How so? Because the solid oak tabletop gradually narrows from the middle to the edges, from four to two cm. And then Kluskens also knows how to seamlessly recess the feet into the top. That is precision work!
The tabletop shape treads a middle path between geometric and organic contours. The corrected oval is wide enough on the short sides for a fully-fledged seating space.
If Ballerina is standing in the space, then she is most likely wrong-footing you. Her size, even the 300 x 100 cm iteration, is lighter and airier than expected. And the reverse is also true: the table proves larger than you first thought. That is exactly the intention. "A table is the organiser of the space. It warmly invites you to approach it, without shouting. It creates the backdrop, and the starring role is reserved for those sitting around it."