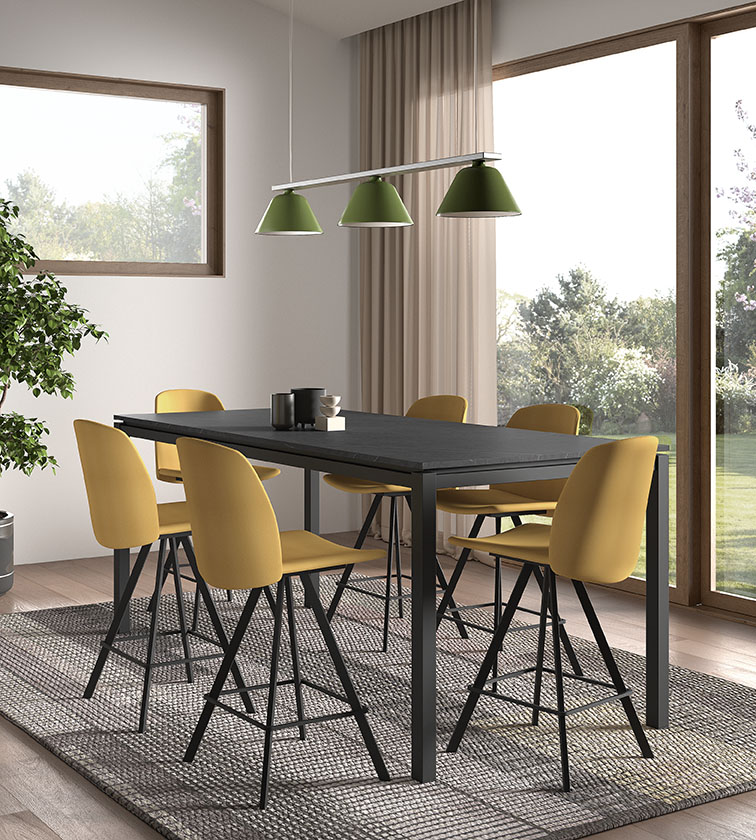 TRULY DIFFERENT
A chair is a chair is a chair… And yet every chair is different. Figaro and Fiona can confidently be described as truly different. They set the tone for the new range of chairs.
Perfecta has put the bucket seat under the microscope. A bucket-shaped seat may be delightfully comfortable to sit in, but it is more difficult to stand up from. Hence the truly different proportions of this particular bucket: the arc has been slightly shortened and the backrest slightly raised. You end up with a semi-bucket seat: you can still sit comfortably and can stand up more easily. When seated, you are enclosed but not imprisoned. At the same time, the modelling has been styled more sleekly. For the upholstery you have the choice of leatherette and the Perfecto fabric collection, a contract market quality (with a Martindale score of more than 100,000 and fire-retardant, among others).
The difference between the two models? Fiona has a fixed seat and Figaro a swivel seat, allowing you to position them freely. Simply place them in the handiest and most pleasant sitting position, with food, snacks and drinks within reach.
This new chair range will be continued at the Brussels Furniture Fair with other… What? That is not yet being divulged.