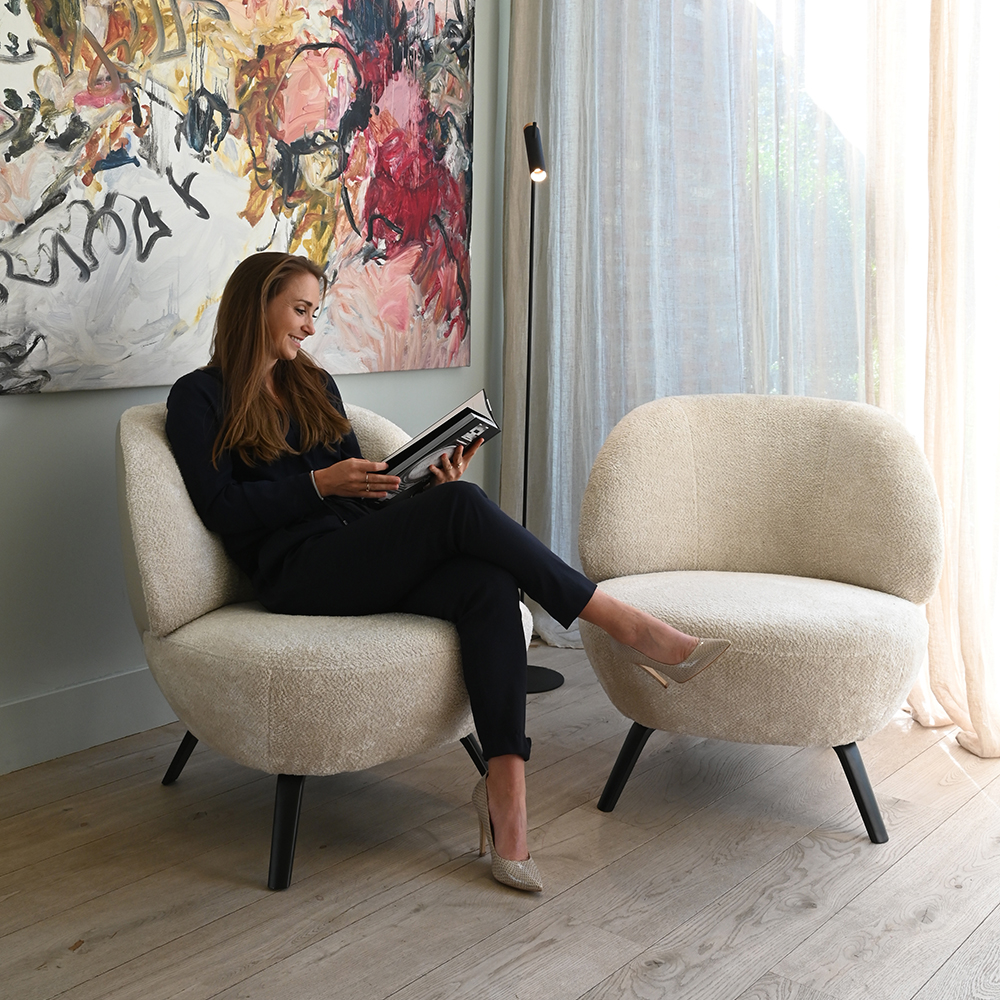 New branch
Eye-catching news at Mecam: the introduction of a retro design range – without the usual reclining functions.
The sofa is as it is. It's a question of love at first sight. Does the shape appeal to you? Then you're sold straight away.
Normally at Mecam, new models are all about the reclining functions. In that respect, Lana is a static model. Its dynamism is now derived from its aerodynamic design. The sofa 'floats' on antenna-like, high feet. The shell-shaped backrest is curved three-dimensionally. From the seat it follows a convex profile. Via a flowing movement, it ends up as the armrest in the kidney-shaped seat. The dynamic is most strongly expressed in the material combination pictured: smooth leather for the back, a deep-pile, textured fabric for the seat. Lana is available as a two and three-seater sofa and a fixed corner sofa. The Luno retro armchairs make the sitting area complete. Although they would not be out of place in the bedroom or another room. With this retro range, Mecam is tapping into a new market.
The familiar seating collection is supplemented by the Bolero dining room chair. This model can be upholstered in an identical fabric to the sofas. This makes the dining area fit with the sitting area. Bolero was created in response to a general request by existing customers.