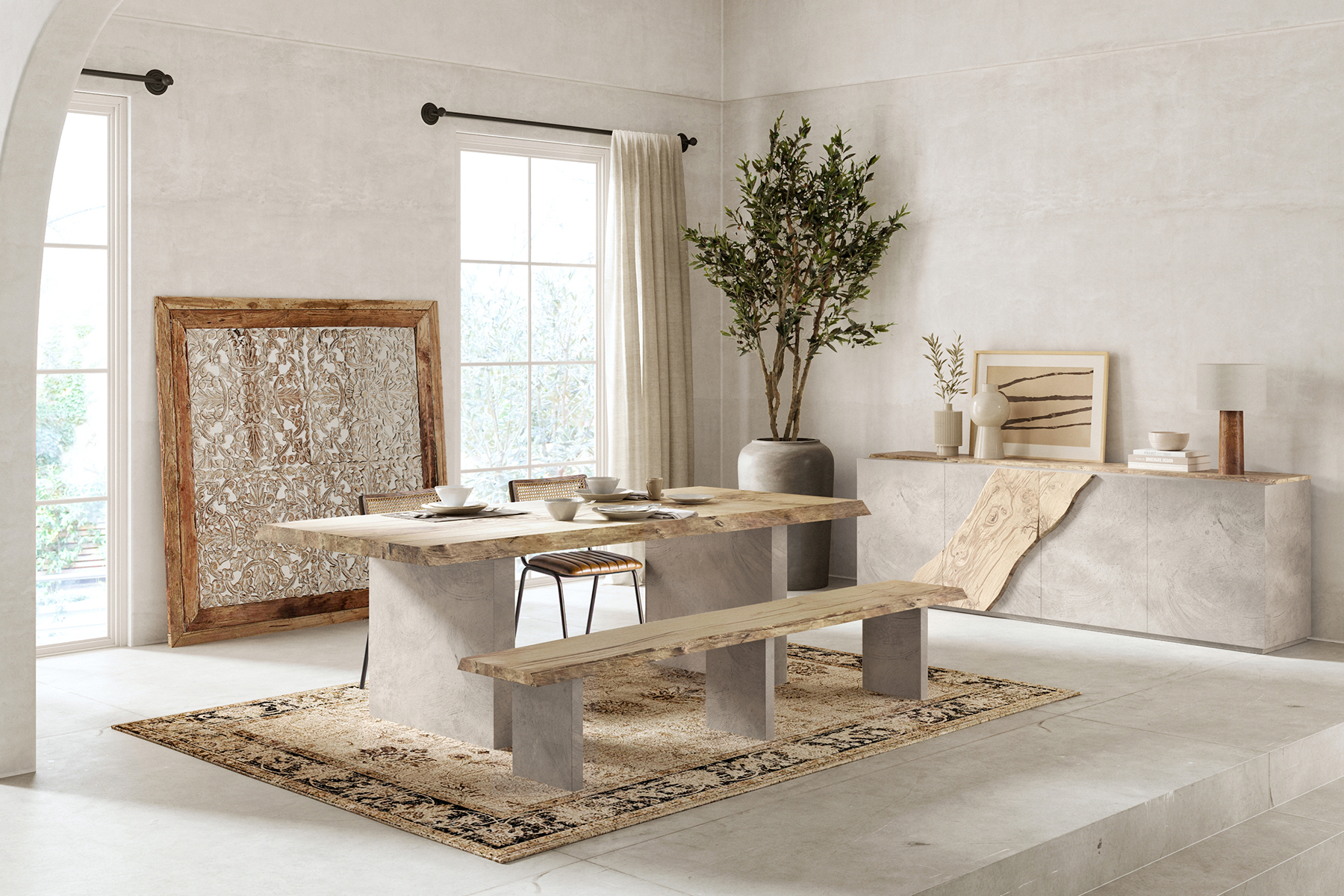 The oak spectrum
What original interpretations of the natural living style! Cacio showcases the two extremes of the oak spectrum.
On the one hand, there is cultivated 'urban' oak, and on the other hand unadorned oak 'au naturel'. Simplicity and contrasts decorate the pieces. The trunks are debarked, sawn into 2 cm-thick planks and superficially planed.
The Woodland collection revolves around the unadorned oak. The robust oak planks sit atop a concrete support. For the table and the dining bench this is a logical construction. The sideboard is another matter: there is an oak plank on top of it and an oak plank running diagonally across its three doors. What a primal strength this exudes!
The antithesis of Woodland is the Lounge collection: the cultivated oak veneer is combined with bronze-coloured glass or concrete grey ceramic. These man-made materials highlight the natural patterns and nuances of the oak. Lounge is an elegant and timeless range of furniture.