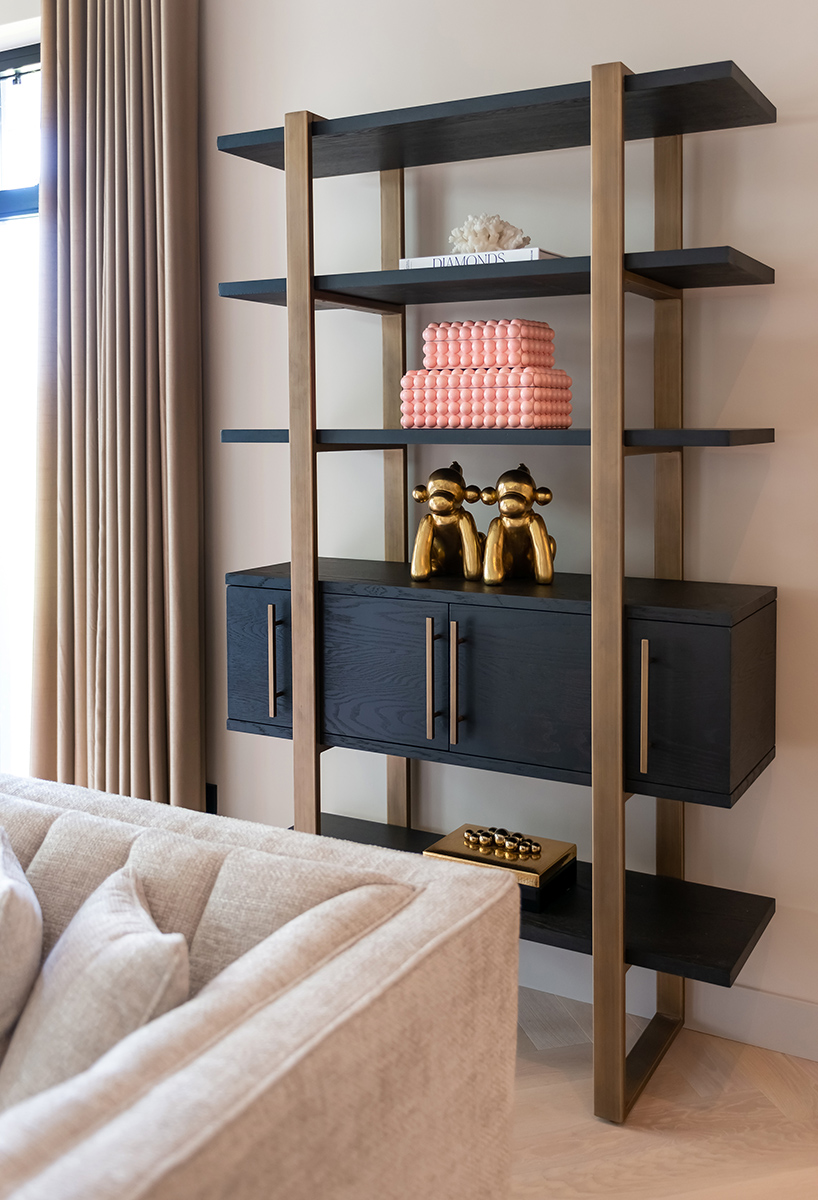 Black gold
Bling-bling is passé. Gold has become matt brushed gold. This finish is a common thread in the new collections by Richmond Interiors.
The combination with black woodgrain and leaf veins lend the gold its subtle, black shine.
Cambon alludes to the matt black oak veneer and, indirectly, to the matt black gold. This modular furniture range works with the tension between open and closed volumes. The elongated cabinet modules and shelves interrupt the vertical picture of the uprights and door handles. The smooth veneer pattern allows the woodgrain to delicately come through.
What a contrast to the Tulum side tables. The gold-coloured brushed metal top is decorated in an embossed graphic pattern. The milled line drawings resemble geometrically styled leaf veins. Although they are also reminiscent of Scandinavian designs on trendy wallpaper. This pattern forges a link between the side tables and the walls. Several tables spread across the space create cohesion in the interior.
https://www.richmondinteriors.nl