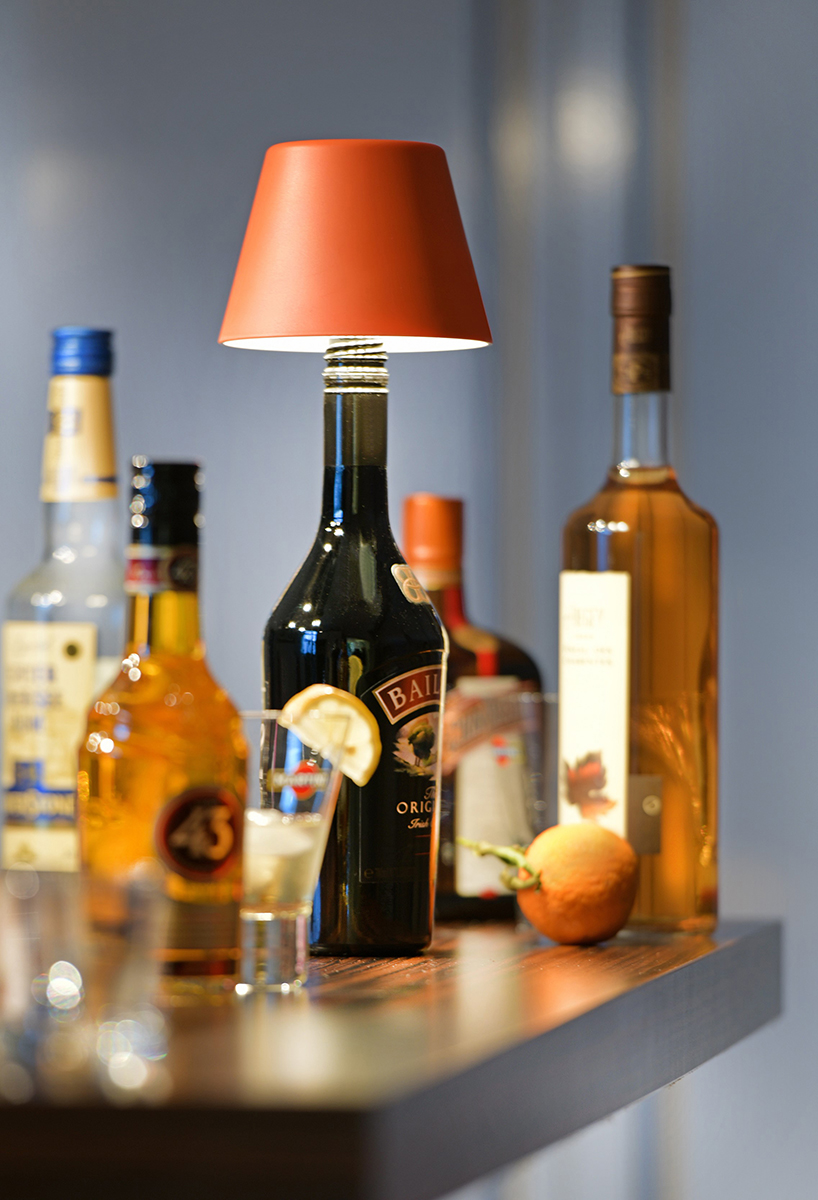 Enjoy (the memory)
Lamps with an unusual, associative added value. Sompex illuminates your happy moments.
Beneath the light of the lamps, enjoy (the memory of) that glass of wine or champagne, or other special moments.
Drink up, the bottle is empty: a sealed lampshade with integrated LED lighting. The lampshade is plastic, the cork fashioned from food-safe silicone. This means it can also be used on a full bottle. Forget the glass recycling, with the Top you can upcycle your empty bottle to create an emotionally charged light object.
In the same way, the parasol-shaped Ombrellini is an enduring reminder of a sunny terrace or summertime beach. The new MY lamp materialises a toadstool: the foot is made of matte glass, and the aluminium shade comes in a range of colours. The rechargeable battery guarantees up to 78 hours of light.
A second novelty is Garcon, a standard lamp with a small, integrated table. This is adjustable in steps of 77, 113 and 150 cm high. The small table has a diameter of 35 cm and can bear 2.5 kilos in weight. Garcon is executed entirely in aluminium. You can adjust the mood with three light temperatures and seven RGB colours.
All (table) lamps are outdoor-proof, rechargeable via a charging station, and continuously dimmable.