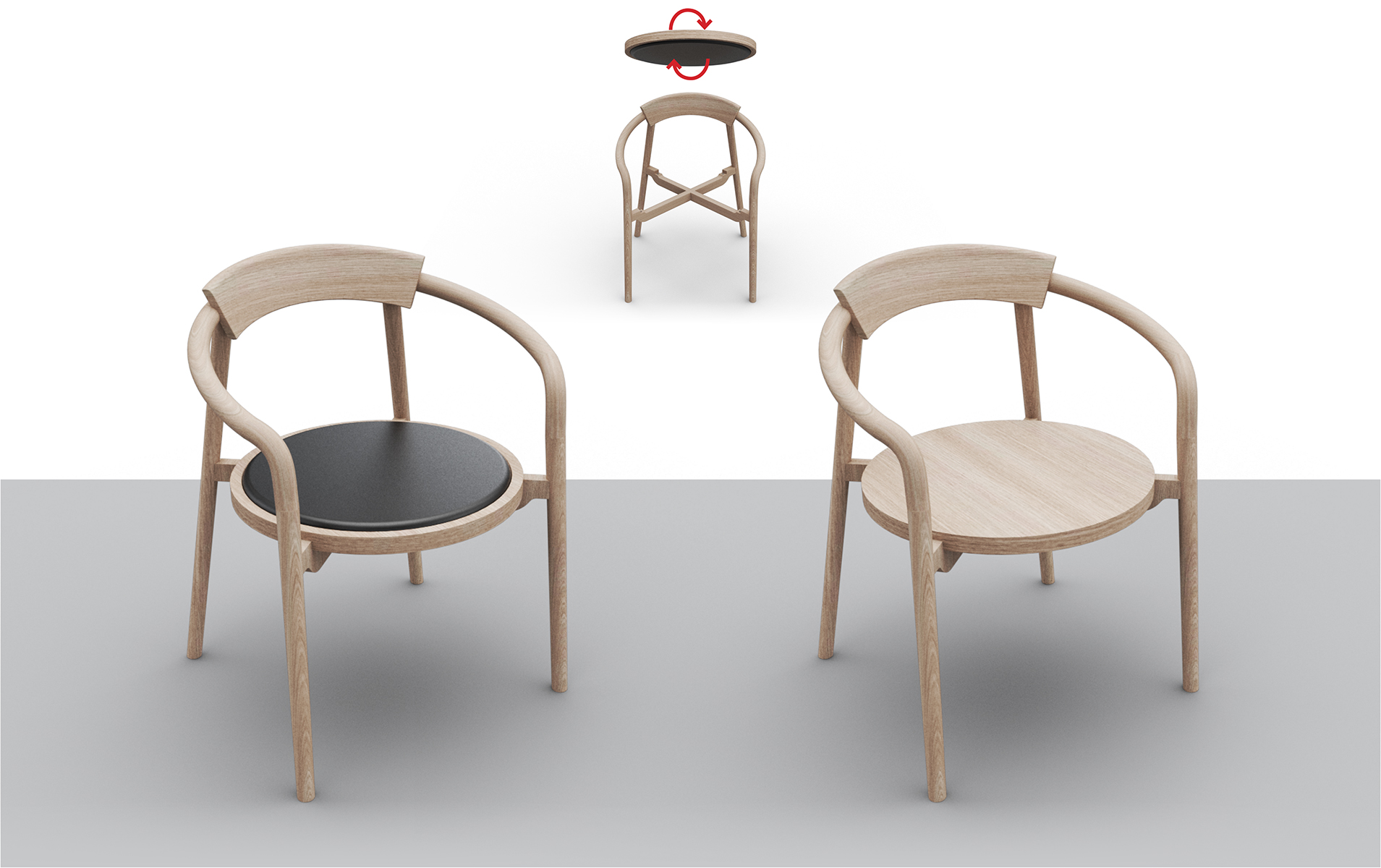 Double-sided
Edo is a chair with unprecedented, hidden qualities. The innovations relate to the Japanese design, the child and user-friendliness, the craftsmanship and the logistical gains.
The primary innovation in Edo lies in its reversible seat. On one side it is made of wood, while on the other side it is upholstered. Depending on the situation, you turn one side or the other to face the top. Are (grand)children due to visit? Quickly flip the seat so the wooden side is on top. That is more hygienic. Sticky fingers on wood can easily be cleaned off. A dinner with adults? Then the upholstered seat is more comfortable.
The concept of the reversible seat involved certain technical challenges. The well-considered construction ensures that both sides of the seat are aesthetically the same. The upholstered seat is encased in a wooden ring, with a minimal intervening space. On the reverse side you have a wooden surface with a fine groove around it. The intervening space-cum-groove keeps the seat in place.
This is because chair construction goes back to traditional tongue-and-groove connections: for the seat's grip, for the curve between the arm and leg, and for the montage of the back support onto the frame. Metal fittings are limited to four support profiles and their four screws.
An additional advantage of the reversible seat? If you remove the seat, then two chairs fit into one box. Just think of the logistical gains!
Edo is a design by Axel Enthoven for Toon de Somer's Tooon collection.