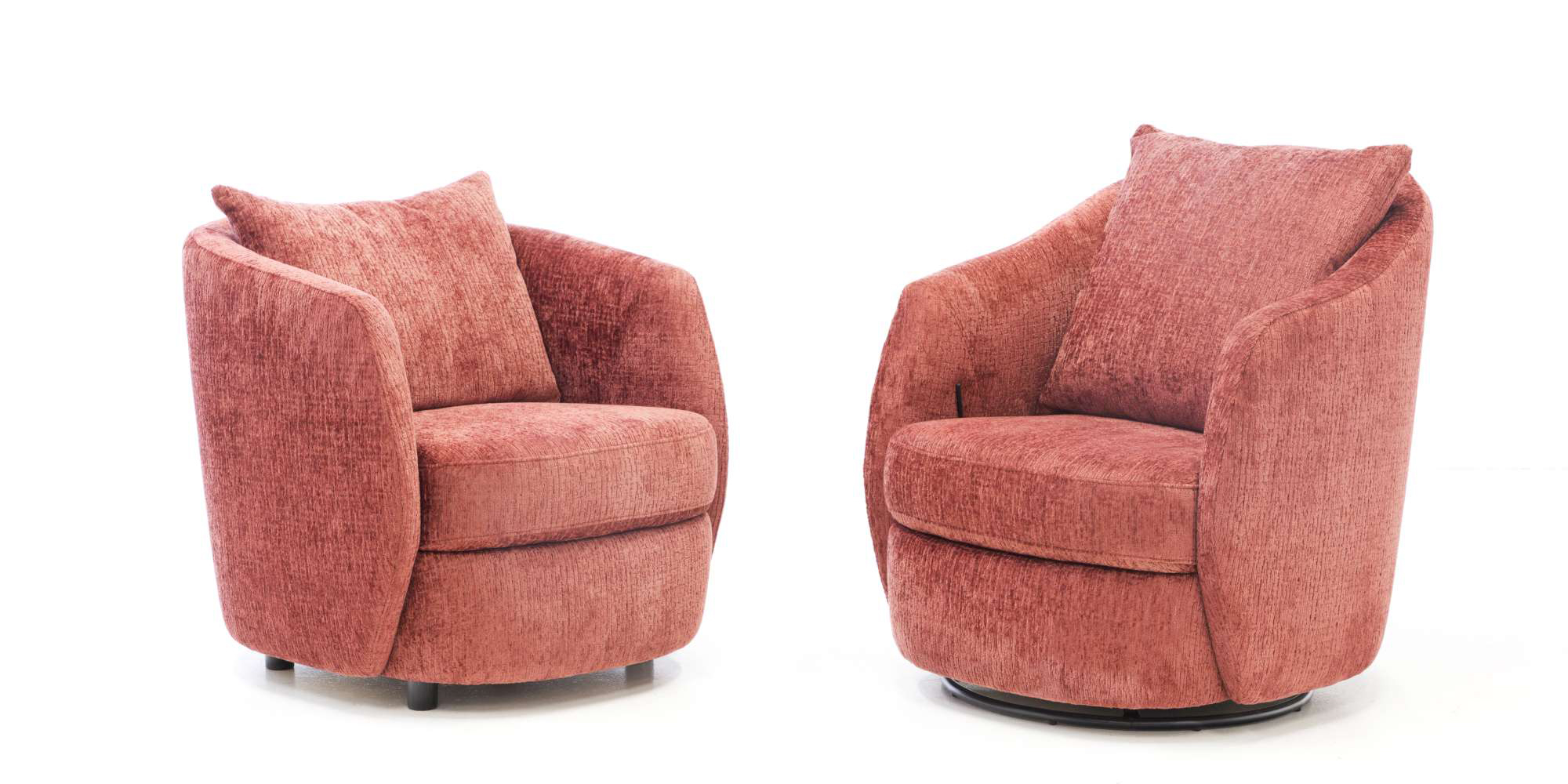 Wider range of options
Ligna pakt met grotere optiepakketten uit. Om te beginnen met een schommelfunctie in (draai)fauteuil Rondo.
You can activate or block the rocking function with a lever. Rondo is available with feet or a circular base.
A wider range of options for the Lotus model are also being introduced. In terms of look, there is an uninterrupted row of wide cushions in the back. In terms of seating comfort, you have the choice of Lastilux cold foam or memory foam; and in terms of seat height there are three sizes. With these options, Ligna is increasingly evolving towards custom-made pieces.