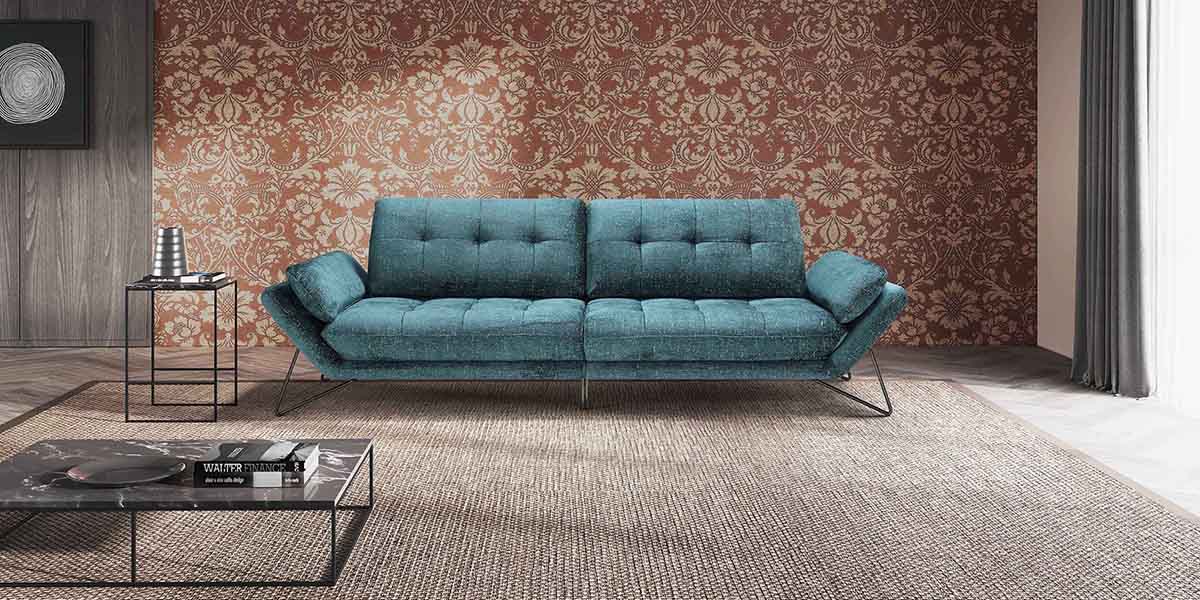 Balanced
Where does the balance lie between an aesthetic look and functionality? Why should one be at the expense of the other?
How can you prevent that, solve it? Glam-More takes up this challenge time and time again, making ever more exacting demands on the design, the materials, colours and individual comfort.

The Yvonne model serves as the company's calling card. Such an elegant design with the open arms and the slim, straddle-legged metal frame. Such a glamorous textured fabric with its rich colour variation. Attractive looks go hand in hand with comfortable seats and reclining functions such as the adjustable back. All in all, this is typical of the Glam-More vision.
The 2022/2023 collection presents still more functionalities, more premium fabrics and more modular options. Glamour is just one aspect, More says it all.
https://www.glamoursofa.it/en/