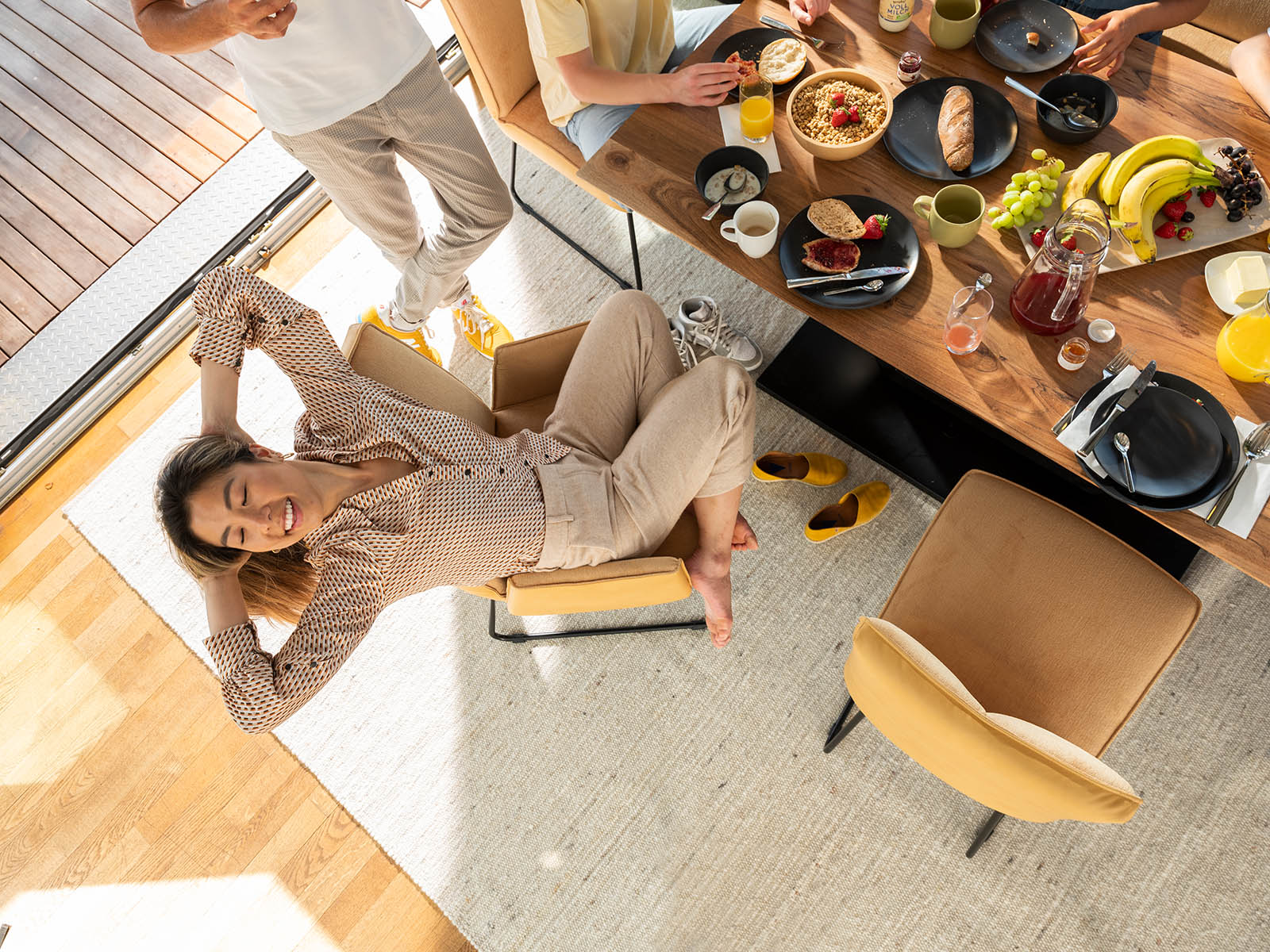 Home working and relaxing
Where are the interfaces between working and relaxing, between active sitting and passive chilling? This was the thinking behind ADA's new collection.
With Novara the sofa is complemented by a matching home-office table. The two form a harmonious whole. The height of the tabletop ties in with the height of the backrest. If you place it behind the sofa, then it is out of sight. If you sit and work, you have a clear view across the room. If you place it beside the sofa, then it serves as a work-cum-side table. Of course the table is equipped with the necessary USB ports and electricity connections. The changeover from working to relaxing can thus be made in the blink of an eye. Extras such as seamlessly adjustable back cushions and a wooden box module make the relaxation complete.
The Ina dining room chairs are designed according to the ergonomic principle 'sitting with movement'. They are dynamized with the ADAptation function in the backrest. Its lower, static half provides strong back support; the upper, flexible half follows all your body movements, in all directions — forwards and backwards, to the left and right, even diagonally. The design is a well-balanced mix of slim contours and comfort.
Cliff (designed by Sven Dogs) is the third asset: a Premium chair collection in solid wood, in a light and airy design. Cliff sits within the natural living trend and ADA's Austrian roots. Wood has a durable value.