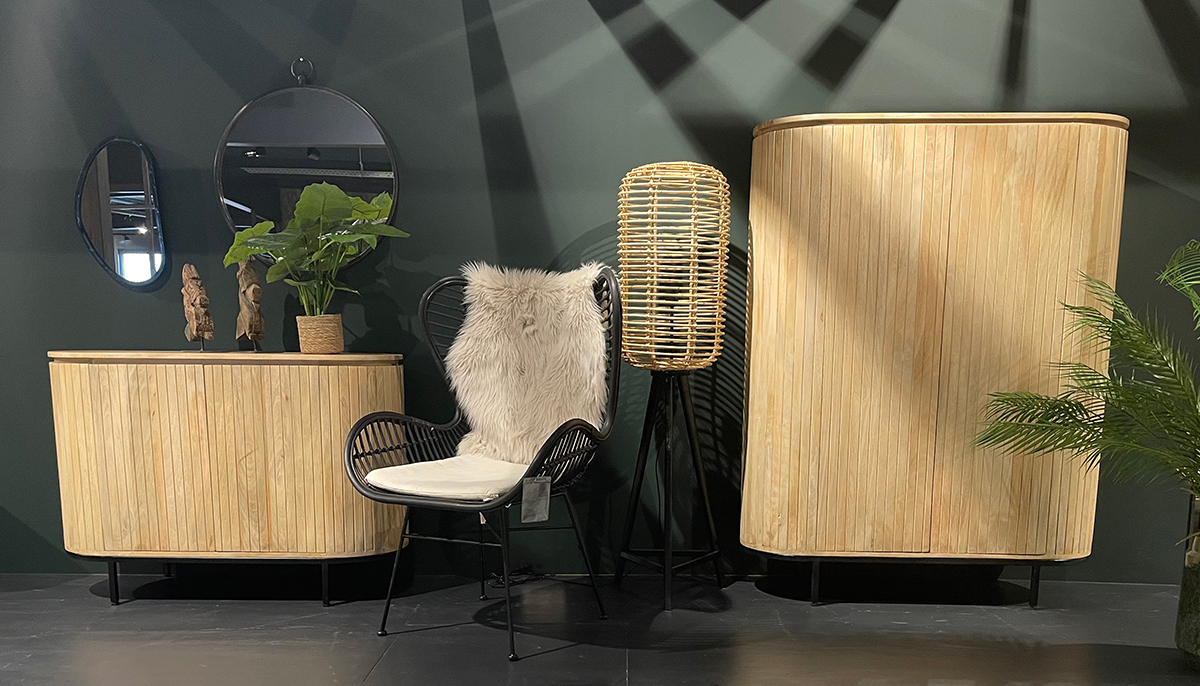 Geometric effects
Geometric design is timeless. So what do you do when organic shapes and tactile surfaces are defining the trend?
Then you take the softer geometric shapes such as the ellipse, the cone and the sphere. Then you move from smooth to profiled interfaces. This logical reasoning by LivingFurn has resulted in three new collections.
The Noor cabinets take the ellipse as their basic shape. All around they are fitted with a vertically milled slatted profile, a nod to the retro tambour cabinet. The handleless hinged doors enhance the look.

The Salvator tables are based on a conical pedestal with a vertical ribbed profile. By taking the cone as a spatial shape, the ribbed profile takes on a pleated allure. The closer they are to the floor, the wider the 'pleats' open.
The Brix Balthazar table juggles with a sphere on a cone. For stability, the contact points have been planed back to create stable interfaces. From a distance, the narrowing creates a shape like a diabolo. This support truly comes into its own beneath a round tabletop. The Balthazar dining table's little sister is the Baltho coffee table.