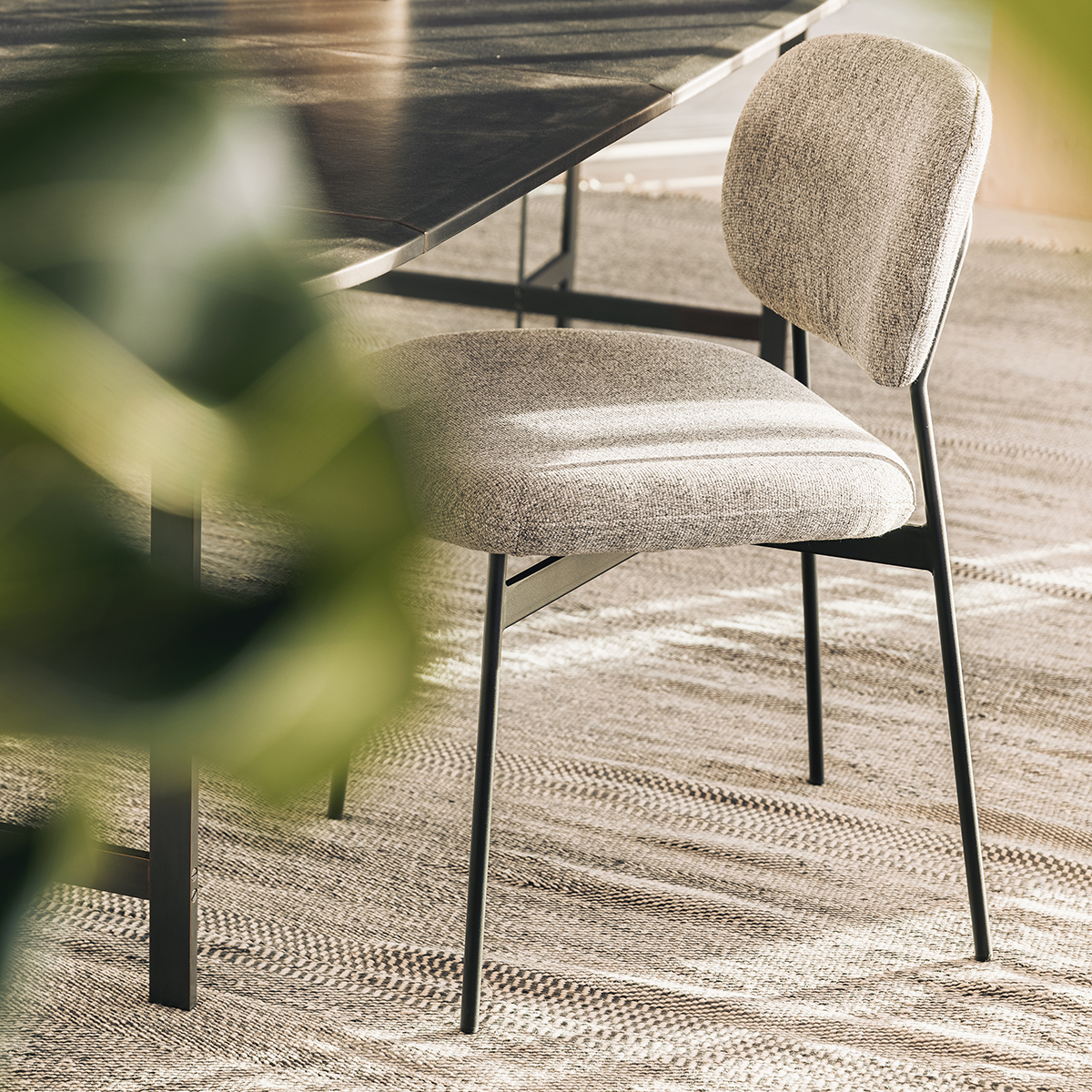 Listen!
'Listen to the material and the production technique. Then you turn the design process on its head, start at the finish and finish at the start.
Inspiration can strike at the very last moment.' This upside-down approach flows together in the Flow, an ultimate universal chair.
This listening tactic is a quote from designer Cas Moor. The goal was to design an accessible chair for a wide audience. His starting point was to make optimal use of the machines and materials available. They define the shape. That's why the two rear legs and backrest are fashioned from a single, curved metal tube with a diameter of 14 mm. This guarantees a minimum of material waste and metalworking. Neither the metal nor the production machine can go any thinner. Afterwards, this continuous line turns out to resemble the course of rivers. Or, a coincidental confluence of technical ingenuity and inspiration.
In the same way the listening tactic has shaped the rounded seat and back cushion. Their radius has been gauged in line with the available moulds. Their relatively broad format is (literally) designed to suit a wider audience. In other words, this seating comfort is also suitable for larger people.
This upside-down route has delivered on the goal: the Flow-chair is an affordable, accessible, timeless and universally applicable design. It fits into an eclectic, modern, classic or any other interior. Especially for the contract market, Young Line Furniture offers the option of your 'own fabrics'.
https://www.younglinefurniture.com