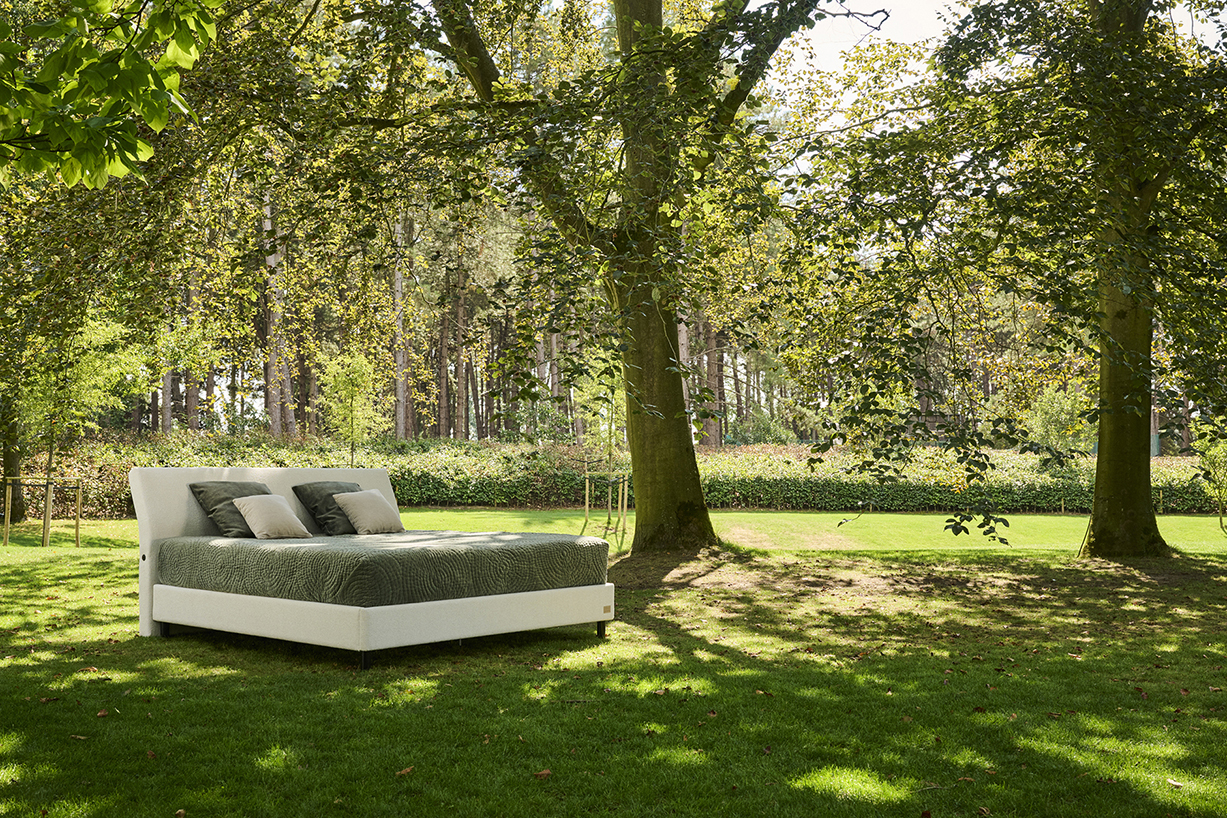 A tree for your bed
Recor has sustainable ambitions aplenty! Mattresses, box springs and slatted bases that maximally reduce the ecological footprint.
A collection of headboards with interesting functions. And as a climatological bonus: a young tree for your new bed (mattress).
Recor Bedding introduces Aura: a sleeping comfort collection that takes account of nature. It is focused on sustainable, natural, recycled and recyclable materials. Specifically this means mattresses with rubberised horse hair, silk, sheep's wool, fabric from recycled yarn and the Pantera Origin Bio foam, among others. Apart from that, the AURA mattresses have side to side RECOIL® pocket springs, which already saves foam.
The Aura collection also means eight new headboards, inspired by the shapes (tulip, rose), colours and textures of the natural world. The box spring beds are fully upholstered, which means that you can also position them away from the wall, standing freely in the space. Why not with a view of the window, facing the outdoors? Two headboards are straightforward, but are available in different heights and widths. The six others are distinguished by a striking design or extra functions. Take the Yasmin model, for example, with its electric fold-up headrest. The control panel is integrated into the headboard and fitted with a USB port. The Sequoia model has a narrow shelf on the headboard, handy for stowing things on.

The slatted bases are available in two versions, the Aura Shape and the Aura Contour.
It is self-evident that all the wood for the slatted bases and box springs is FSC certified. But Recor Bedding is going one step further, and from now on will be offsetting its CO2 emissions with forest plantations. There are already 200 young trees in Gomery (Belgian Luxemburg), in collaboration with the organisation 'Go Forest'. Via their SustainabilityChecker.app you can follow the young trees, where they are, how quickly they are growing, and how much CO2 they are capturing. What's more, Recor Bedding will plant a young tree in this forest for every Aura mattress.