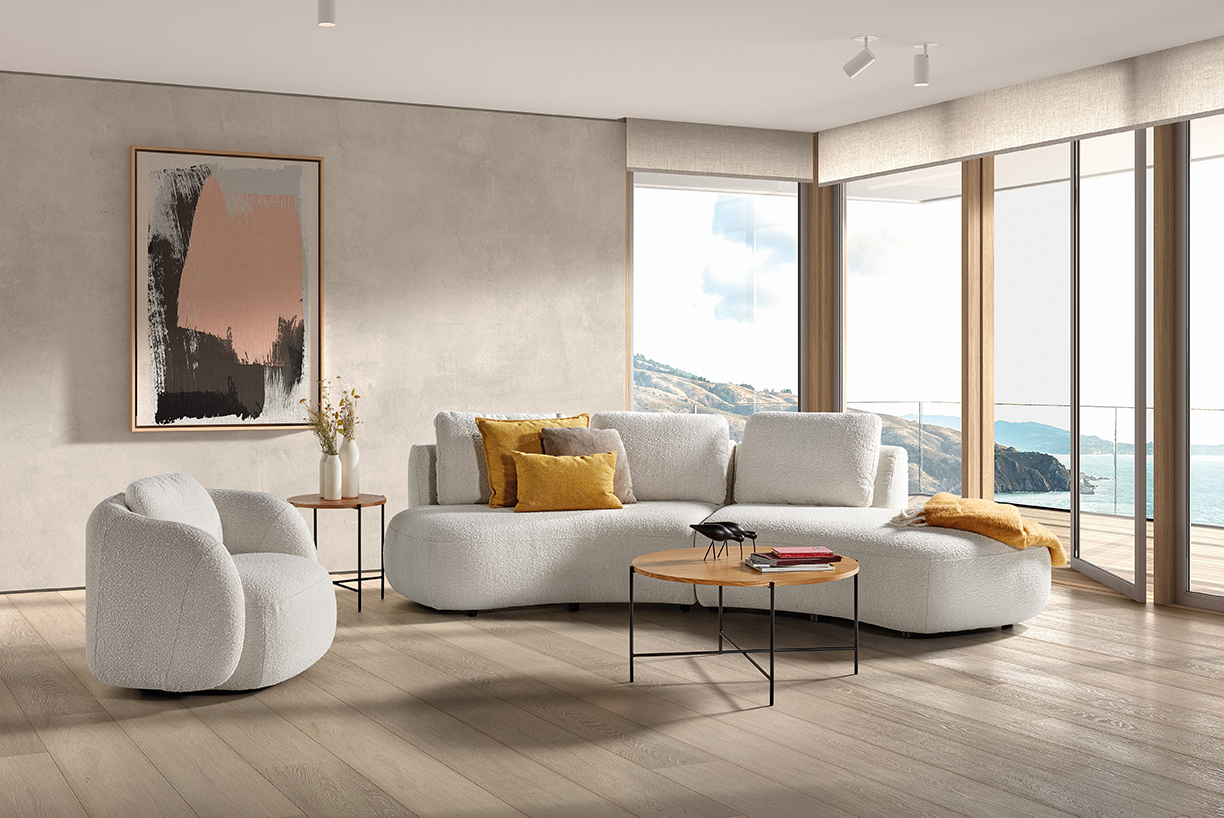 Within reach
All those hipsters and other urban people, whether they're young or a little older, live in our outside the city, have one thing in common.
They're experiencing a squeeze on both their living space and their budgets. But they're still passionate about design. It is precisely this target group that's challenging &dez to discover where the critical point lies between design, comfort and price. In this regard, the new collection is once again more balanced.
The Ponti reclining armchair with footstool is an affordable design model. The Gio BIG sofa is absolutely trendsetting. Its soft contours and bouclé fabric are red hot right now. The Miralie sofa bed has an ingeniously concealed mechanism. During the day, it's a 'normal' sofa. The Moon bed has a box spring allure thanks to its upholstered edges.
For all those studios, lofts and other open-plan living spaces, the (sofa)beds, the (reclining) armchairs and the bed can be upholstered in a single colour scheme. That is an option, not a must. But what's absolutely certain is that for more people, the design look is now within reach.