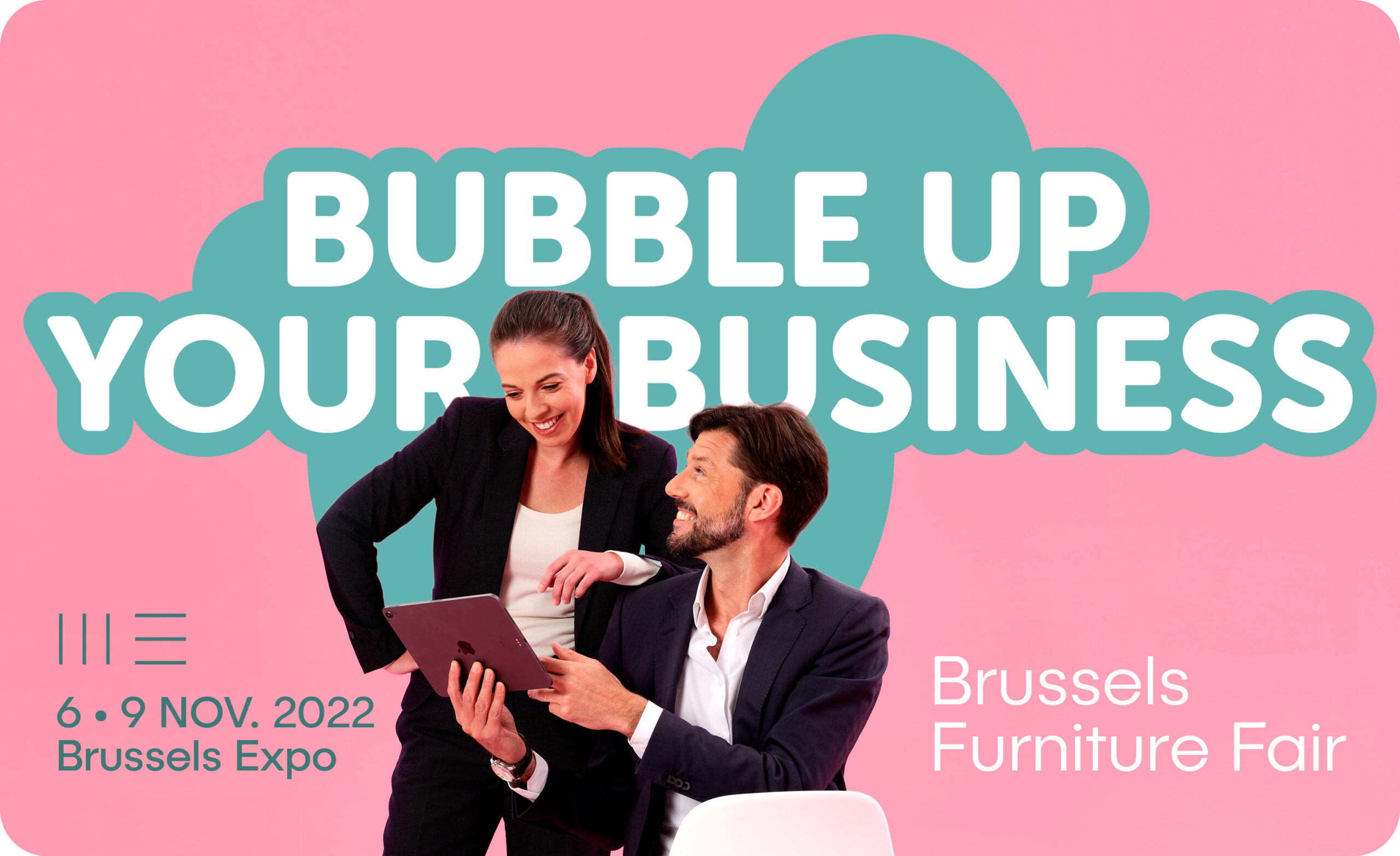 Bigger platform
The Brussels Furniture Fair 2022 will revolve around the concept 'Bubble up your Business'.
Such an ambitious mission creates expectations. So what exactly can you expect? More of everything, sometimes different than usual, for now and later. The Furniture Fair wants to evolve from a conventional trade fair to a platform for all actors in the interior industry.
The 2022 edition will set this transition in train. The fair is better filled, with 25% more exhibitors. This is especially apparent when you visit Brussels by Night and Hall 4. All in all, the fair's floorspace is 91 % occupied!
With regard to the platform, Square gives you a clue. What will this satellite mini fair look like in the future, because what is the future? This year you will see a mix of the familiar and the new format here. The offering is partly composed of the established names within this design segment, and partly of promising young design talent. Here you see the construction of the platform shaping up: what is/will be the future? Who are the other actors in the interior industry? What can they mean for the industry, for retail? How will the furniture landscape change? How can you entice the consumer, make them more interior-conscious? What does digitisation have in store? The new platform revolves around 'Bubble up your Store' — now and in the future.
Now, in the past and in the future, the furniture business is predominately fuelled by human contact. This social dimension characterises our industry. That's why we will continue to stage our traditional meet & greet happenings:
Monday – 7.15 pm: Holland à la Carte drinks (Patio)
Tuesday – 7.15 pm: Brussels Balthazar Awards (Square).
Our motto is 'the more, the merrier'!