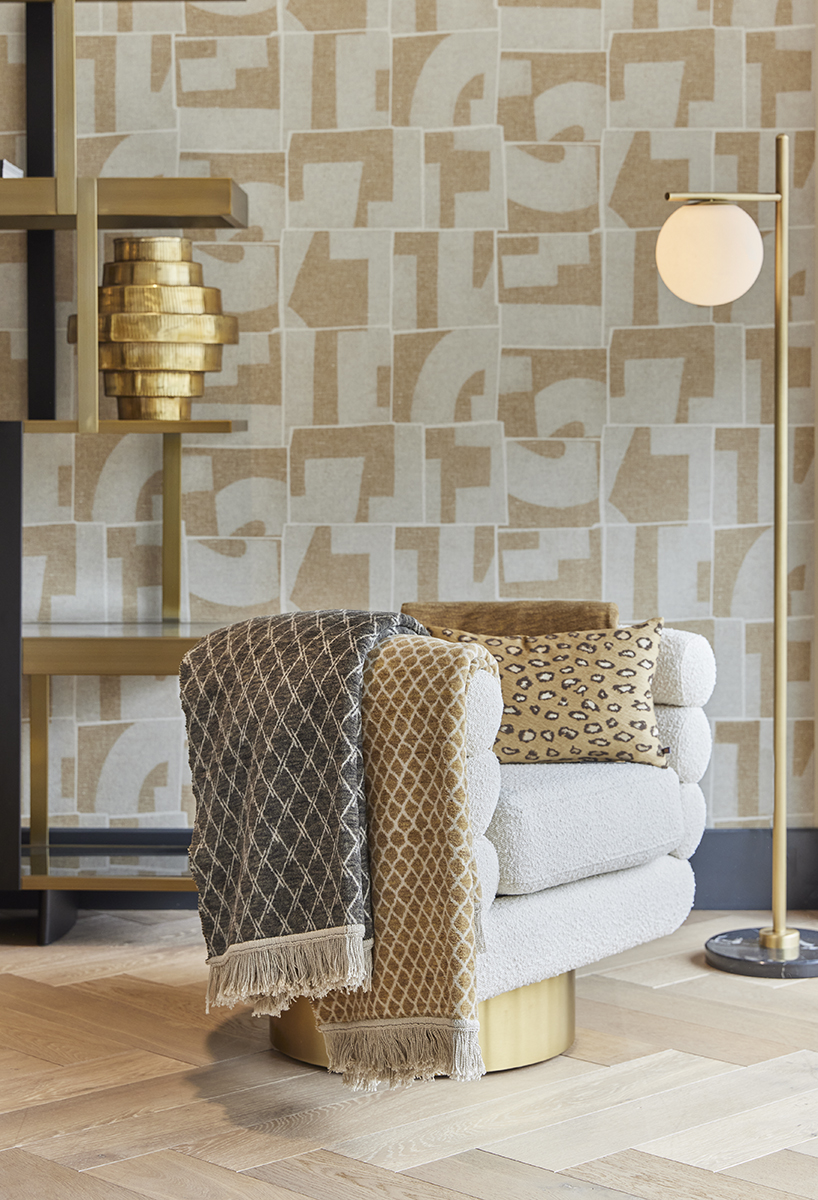 Both decorative and warm!
There is no way around today's exorbitant energy prices.
Everything is being tried to save energy. The thermostat is set a few degrees lower. But then what? Long live the rug! And Claudi is an expert in this field.
The rugs are 100% Made in Europe, from 60% cotton and 40% acrylic. The new autumn collection includes many new colours and graphic designs. Shades of green such as 'army' and 'olive'. The halftone 'burned orange' situated in the spectrum between orange and brown. This retro colour was incredibly popular in the seventies. Plus a dark taupe, following on from the dark gold.
The rugs are wonderful for styling your sofa or armchair. But with winter 2022/2023 around the corner, they will most certainly be put to good use. As a rug, for a cosy feeling and a snug warmth.
Alongside the rugs, Claudi presents its collection of decorative cushions, upholstered with high-quality interior fabrics and filled with recycled duck feathers.
From the spring collection onwards, the range is being segmented into style groups: Claudi Chique / Claudi Pure / Claudi Eclectic. You'll be able to see the ins and outs of this in Brussels.