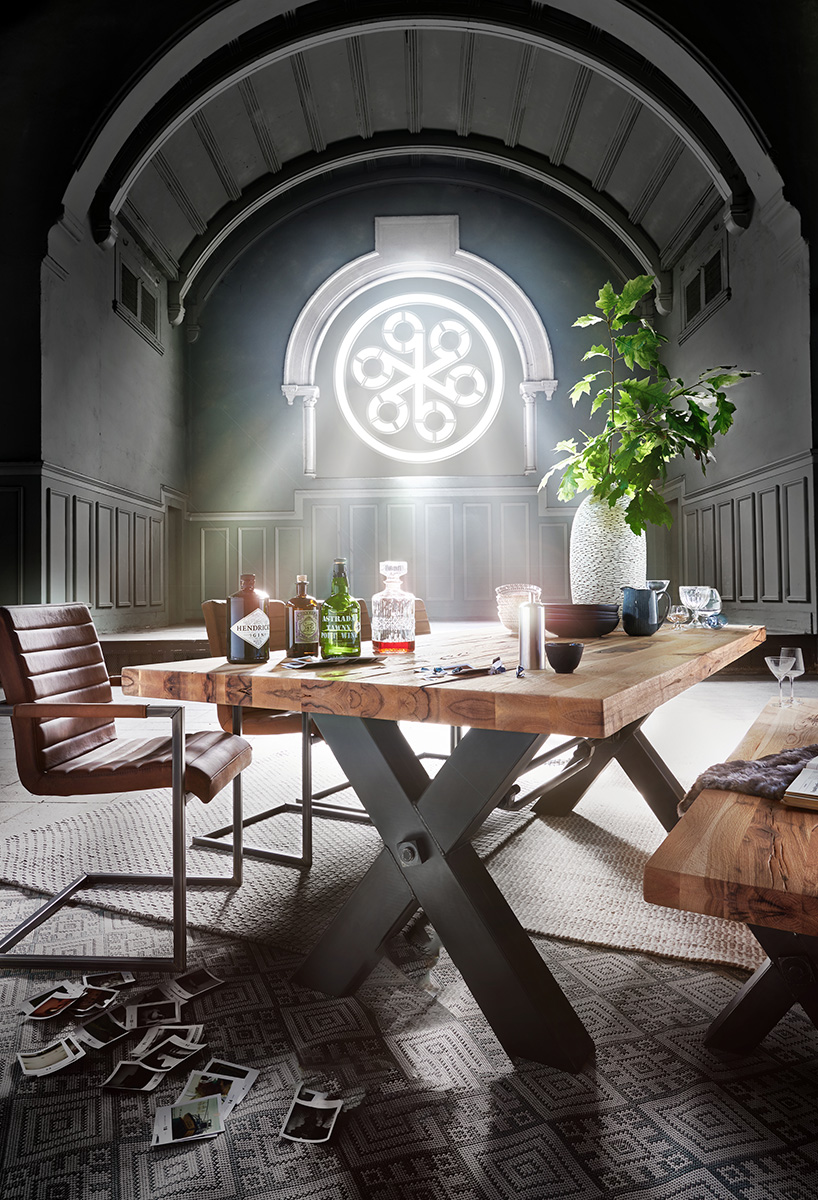 Oak and/or metal?
What used to be can now, if desired, be different. That robust metal leg can also be supplied in wood, or vice versa.
The rustic oak is now available in a lighter look option. Industrial can be worked out in even more detail. In short, Bodahl has again devoted considerable energy to its customising options.
After all the straight models, Nottingham is the first circular dining table in the range. It is available in 3 sizes (ø 120, 130 and 140 cm), with extendable options.
The new Kansas support is the metal alternative to an existing wooden model. Two robust, X-shaped black metal legs are connected to one another with a threaded metal rod. This metal finish lends the table a solid industrial cachet. The original wooden model had a more rustic look.
The reverse material option has been applied to the legs of the Denver and Detroit tables. From now on, the original black metal star leg can also be executed in rustic oak.
A further option relates to the finish of the rustic oak, with the light Natura Bianca. What a contrast to the Old Bassano colour, for example. There are now seven options for the finish.
When it comes to options, there appears to be no end in sight. An abundance of lengths, widths, thicknesses and edge profiles for the tabletops, the wild or rustic oak in numerous finishes, the many leg models, and so on. Multiple possibilities for configuring your ideal table.