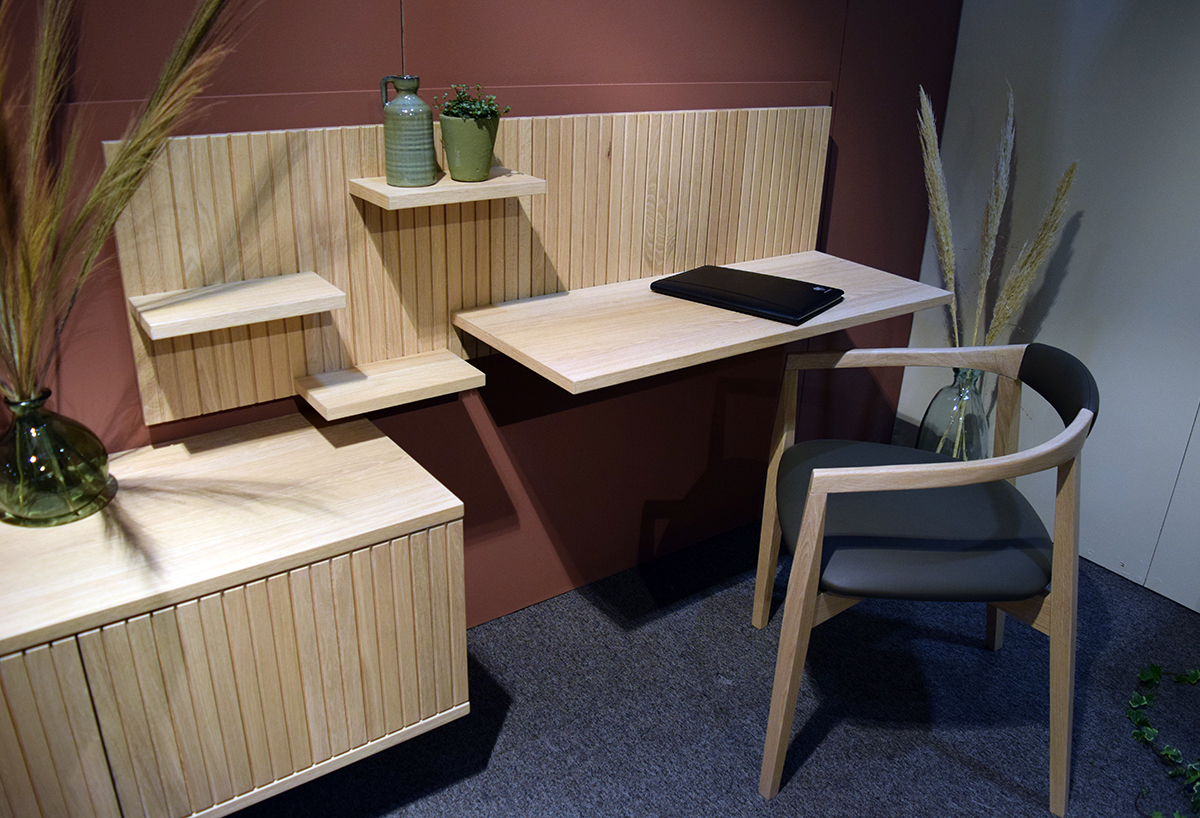 Hybrid variants
Relief fronts are the latest furniture trend. Why not carry through the ribbed profile further?
Geometric tabletops are timeless, organic contours are very much of the moment. Why not come up with a universal, hybrid shape? Theuns has given its own twist to interior trends. Napoli has been widely praised, including by the Balthazar jury, which declared it laureate in the 'Best of Belgium' category.
What makes Napoli so unusual, even unique? Let's start with the cabinets. The vertical ribbed profile runs through from the fronts, around the corner and into the sides. The slatted relief is milled from solid oak panels. The cabinets can stand on slanted, black metal feet. These are available in two positions. The wider apart they are, the higher they lift up the cabinet from the ground. The alternative is to place the cabinet on a plinth or hang it on the wall. A practical eye-catcher is the open wine bar: a rack for the glasses and the bottles, integrated into the recess in the corner of the cabinet.
The ribbed pattern of the cabinets reappears in the wall panels. These are specifically designed for hybrid working. Not everyone has a spare room at home for a home office. The desktop on the wall is a handy and elegant solution.
What makes the Amalfi dining and coffee tables so exceptional? The hexagonal tabletops with their rounded corners. This hybrid shape is based on two practical experiences. The hexagon combines the advantages of a rectangular and a round table. In a limited space you have room for six spacious seats. In addition, the combination of the hexagonal shape and the rounded corners offers a double guarantee against damage in transit. This is because the corners of the table are not the outer corners of the packaging.