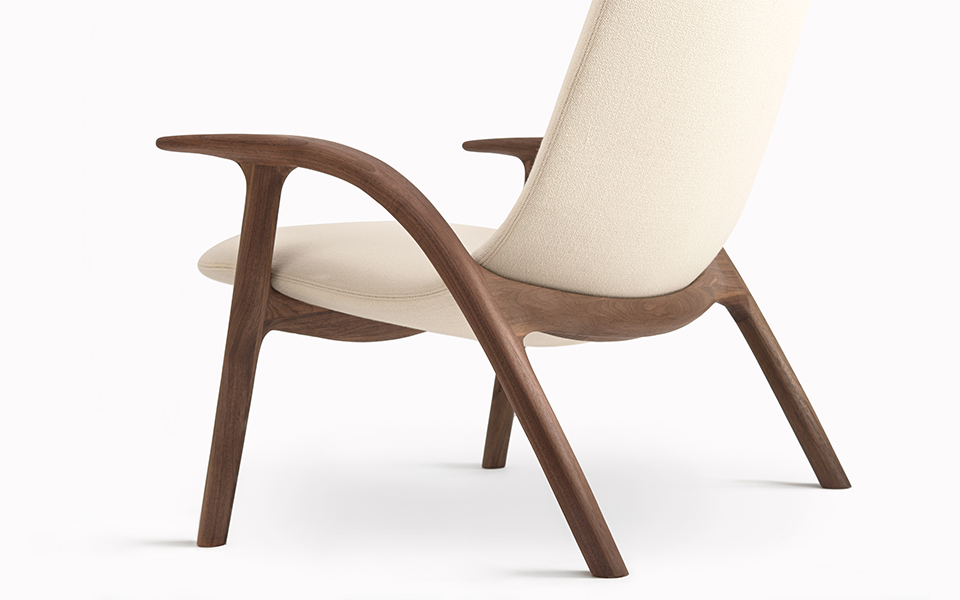 From nature to furniture to magic
Brussels saw the world premiere of the new brand name:
GoEs is the collection of the former MS&Wood from Bosnia. GoEs appeals more to the imagination, as it is Greek for magic: the metamorphosis of natural wood into solid furniture, from furniture to magic. And this is not overstating it. The curved wood looks like it has been sculpted. The upgrading of traditional craftsmanship with state-of-the-art techniques results in the most wonderful creations. "The question is not what we do, but how we do it." How is this designed? How is this made? GoEs continuously seeks out the boundaries of the natural material and carpentry.
Take the reclining armchair Alpha, for example (design Stefan Bigi): the armrests form a continuum with the rear legs. Or the chairs Elle and Air (design Nataša Perković).
The collection comprises chairs, dining and side tables, armchairs and sideboards, among other things. For all its furniture, GoEs uses a minimum of wood and preferably no other fittings. In principle the wood is always glued. Screws are only used when they are strictly necessary.