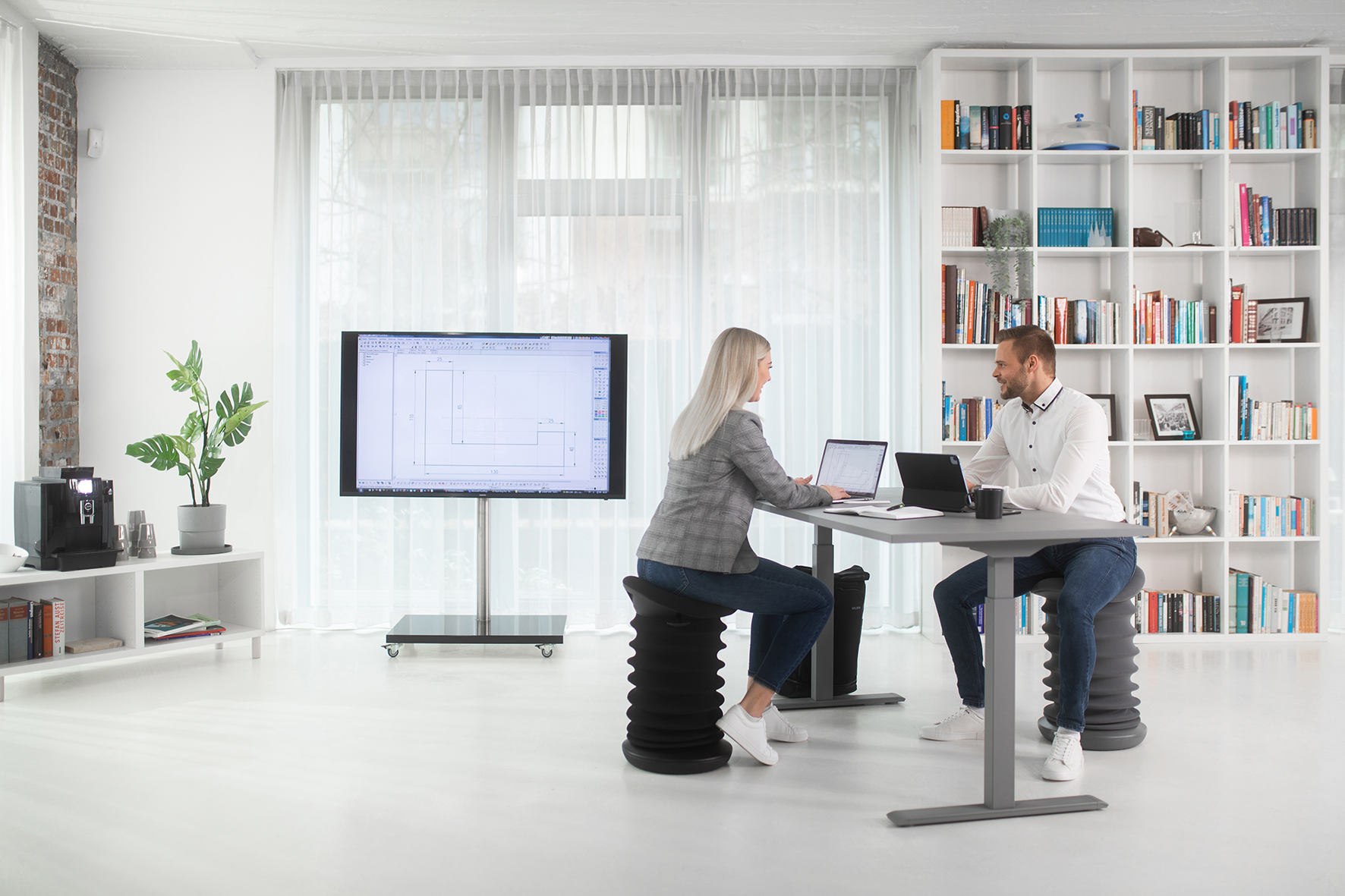 More dynamic and more homely
Ergonomic seating means sitting with movement. The convincing proof?
Try sitting still for a while. Time how long you can manage it. The active sitting concept has already delivered many dynamic (office) chairs. And the developments aren't standing still. In Brussels, Topstar presented its latest dynamic stool: the Sitness 4D.
Two years of R&D preceded this design. This stool stands on a specially-designed plate which allows you to gently tip forward. The connection between the foot and the seat consists of freely floating compression and tension springs. Thanks to this technique, you can sit very actively, with an almost 'floating' feeling. You can 'swing' unhindered in all directions. All the technical components, including the springs, are neatly and safely stowed away in a flexible tube. The organically shaped seat is height-adjustable with a minimalist lever.
The Sitness 4D further distinguishes itself by its light weight. You can easily lift it up and put it down anywhere. Its design is warmer, more homely than ever. That makes is suitable for work and home situations. It doesn't feel office-like.
The Sitness 4D has been developed by the Swiss designer Thomas Walser, in collaboration with medical and associated specialists.