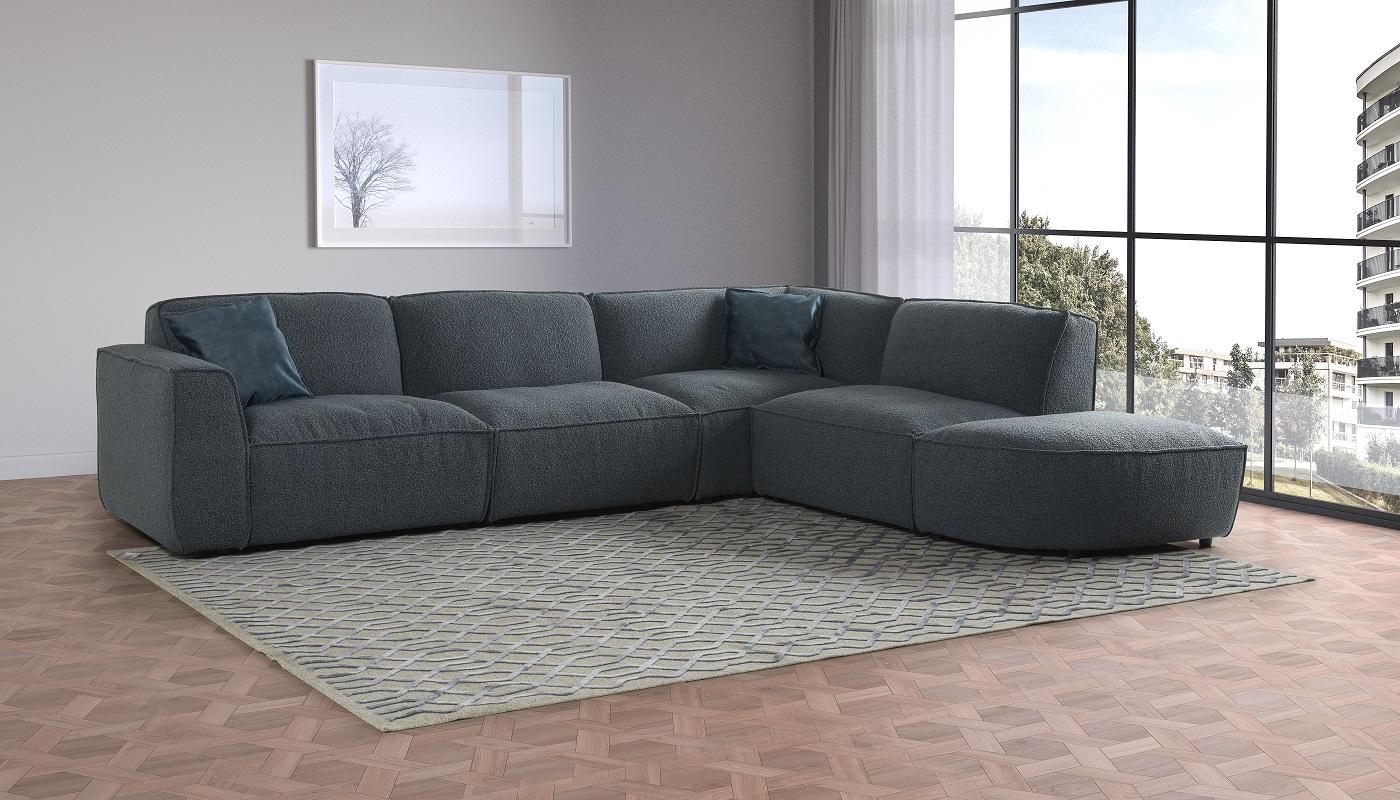 Simple: Soft
Keep it simple, make it soft.
Uncomplicated sofas to sink into as an alternative to high-tech reclining sofas. The filling and the fabric create a lounge sensation. That's so chill! This applies to the new models Melodie and Saltillo, and the spin-off Bauska.
Melodie is a seventies-style monobloc series, including the retro fabrics and colours. A young audience is especially keen on the mustard colour, the chenille and bouclés! The monoblocs come in various sizes, from single seaters to four seaters. The solo element and the love seat can also be executed as chaise longues. The relaxed, soft comfort is thanks to an HR35 foam on no-sag springs.
The Saltillo model is abundant in its softness: the cushions are invitingly plump. This is a super-soft sofa that fulfils its primary role: to fall onto it and sink in and stay lying there. The push-up pouffe has an idiosyncratic format: a quarter oval. That's why one straight side is shorter/longer than the other. Will you push the narrow or the wide side up against the sofa? The two options look totally different. Of course, you can also position them freely in the space.
Bauska is a spin-off of the Achi concept from 2021: a daybed with loose backrests and roll cushions. This seemed very daring, but was a resounding success. This momentum is being continued: Bauska has an open base and is available in six sizes, from 120 x 120 cm to 240 x 120 cm.