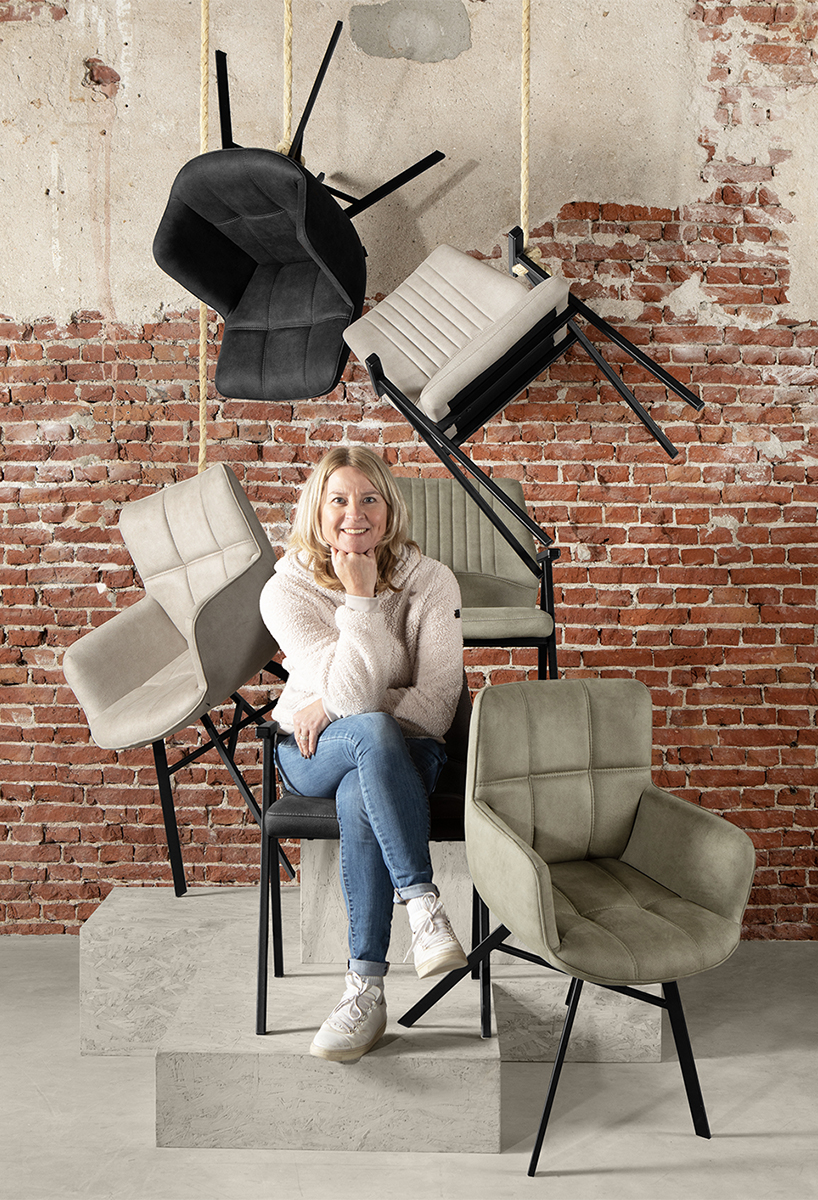 More light, more table
Why not venture towards the lighter model shades? Make the step to extendable dining tables?
The new developments at Maxfurn are better attuned to the market. What does the consumer want?
The chair collection is part of the core range. With the established dark colours such as brown and anthracite you are always safe commercially. This time, Maxfurn is venturing towards lighter shades such as the ecru-like 'Sand' and the weathered green 'Thyme'. These create a fresher colour palette in the shop showroom and in the consumer's home.
At the same time, the table collection has been augmented with extendable models. In Brussels the first rectangular, oval and circular extendable tables were launched. These are available in the standard sizes and universal colours. That means that the wood veneers of the tables match those of the living room ranges. Black lacquered table edges are an option. To give an idea of the dimensions, you can extend a tabletop of 220 cm to 280 cm. That is a great asset.