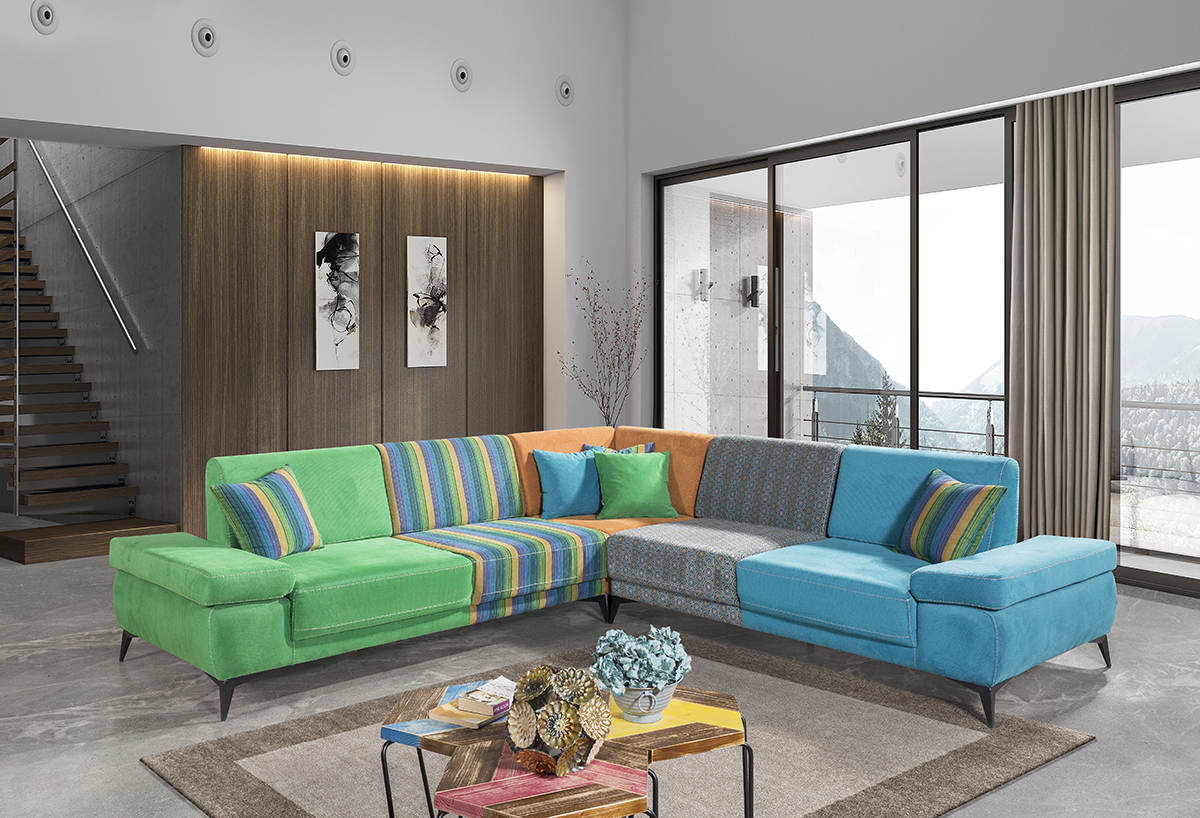 The effects of colour
The impact of colour on your interior, your mood and your wellbeing should not be underestimated.
Particularly in the present environment, the right 'feel good' colour is important for lifting your mood. You can describe colour with a range of terms and add-ons: from trend colours to favourite colours, warm, cool, autumn and other shades. You can position yourself with colours, make a statement, capture attention. That is exactly what Cassemu Sofa does. The colours do not occur in isolation, but are part of a bigger whole. They encourage you to discover the design, the comfort and the functions. Plus the full collections of fashion fabrics and real leather (1.3 mm thick).
Orange leads to the elegant Oslo model. The first thing you notice are its angular, oval-shaped arms. As you walk further you come to the back of the sofa, where you can discover the design construction of the adjustable backrest. If you come closer, you can follow the seams right down to the finest details. What does the orange colour do for your interior? It exudes energy, optimism and cheerfulness. In contrast, neutral grey is the epitome of calm.
The colourful mix of colours and designs focuses attention on the cubist corner sofa Mira. This perfectly encapsulates the effect of colours, designs and materials on a model.