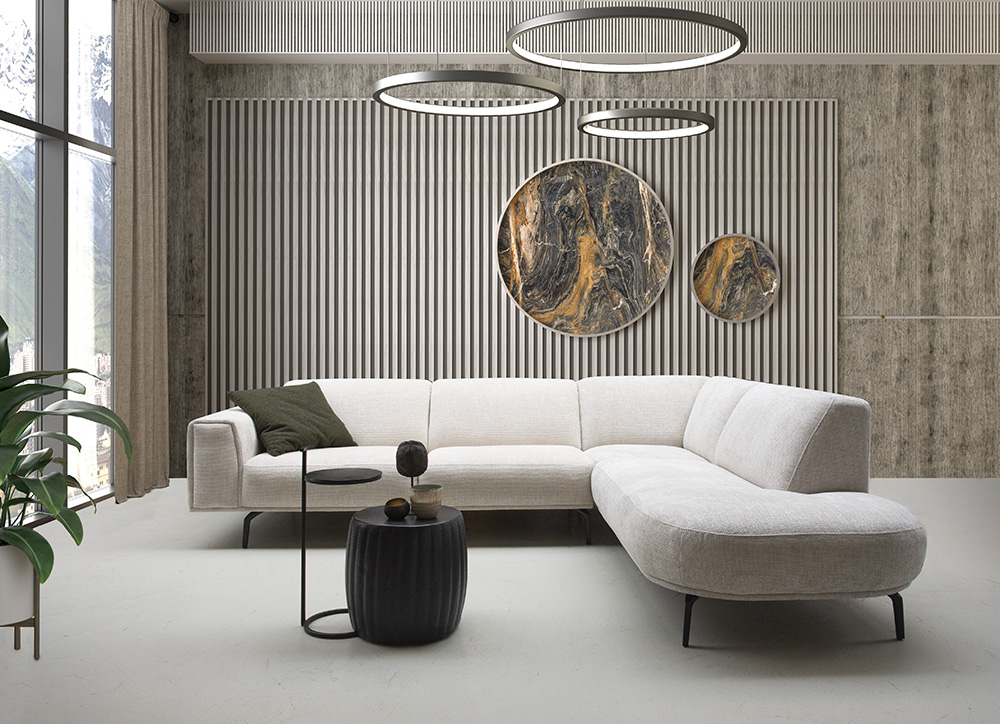 Evergreens and innovations
The cubist style is timeless; the organic design is in line with the very latest trend. Het Anker has it all.
Harlem is a super-soft club armchair with a serious cuddle factor. It embraces you, invites you to sit cosily and comfortably, almost to retreat from the world. The solid, soft seat cube is surrounded by a thick, convex back/armrest. You see it happening time and time again: when someone sits down, they intuitively start to explore that soft surface with their fingers. The upholstery adds to the strokability factor.
Shadow is an airier interpretation of the organic trend. The contours are gently rounded, but the volumes are considerably less heavy. It has an open base that has been significantly slimmed down. The base beneath the seat and the flap over the armrest have an identical edge profile. This consistent detail makes Shadow unique.
On the other hand, Summer is a typical classic from Het Anker's collection: a mega-cubist corner sofa with an XXL format chaise longue. This is the evergreen of the streaming era.