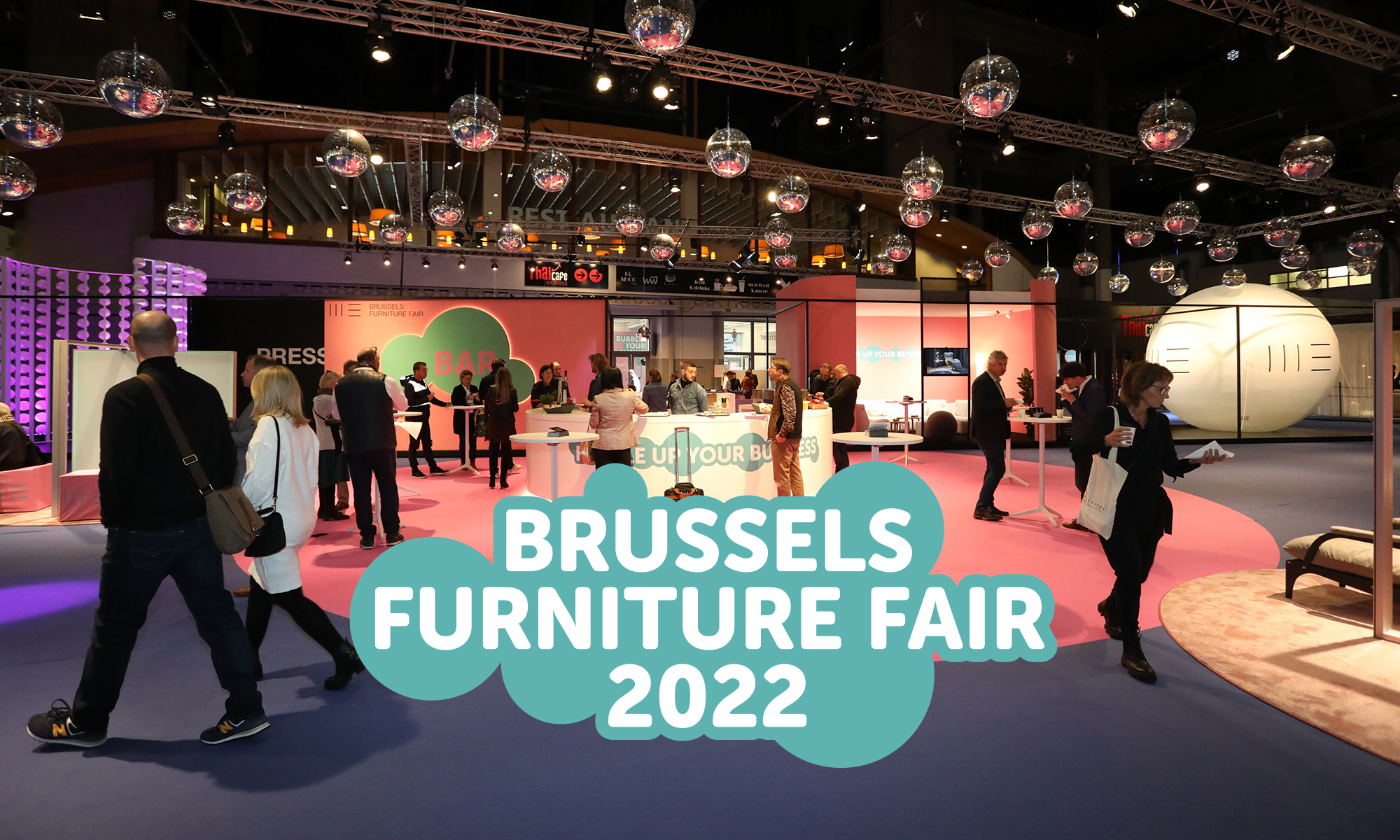 A resounding success!
The Brussels Furniture Fair 2022 was focused on 'Bubble up your Business'.
This was to be the transition edition. Did it live up to visitors' and exhibitors'' expectations? It most certainly did! The overall mood was positive.
The fair had a better occupancy rate, with 20% more exhibitors. The key question is of course: what were the visitor numbers like? How did the contacts go? What was the overall mood? The answer to all of the above was: GOOD! It exceeded expectations.
Viewed through the lens of our current era, the fair was more than successful. We are living through uncertain times, and facing multiple challenges. These also affect our industry. Kudos to the exhibitors for their enthusiasm, and their boundless energy for developing new products and concepts, even for investing in new stands.
New initiatives such as 'Designers Street' and 'Bubble Up your Store' were greatly appreciated. Everyone understands that every beginning is difficult, particularly in the current social context. Cologne and Aachen were also not built in a day. But the most important thing is that the foundations have been laid. Our task now is to expand these sectors and the fair in a phased way.
On Wednesday 9 November at 7 pm, the fair once again drew to a close. The organisers look back on it with satisfaction and are already looking forward to the Furniture Fair 2023.