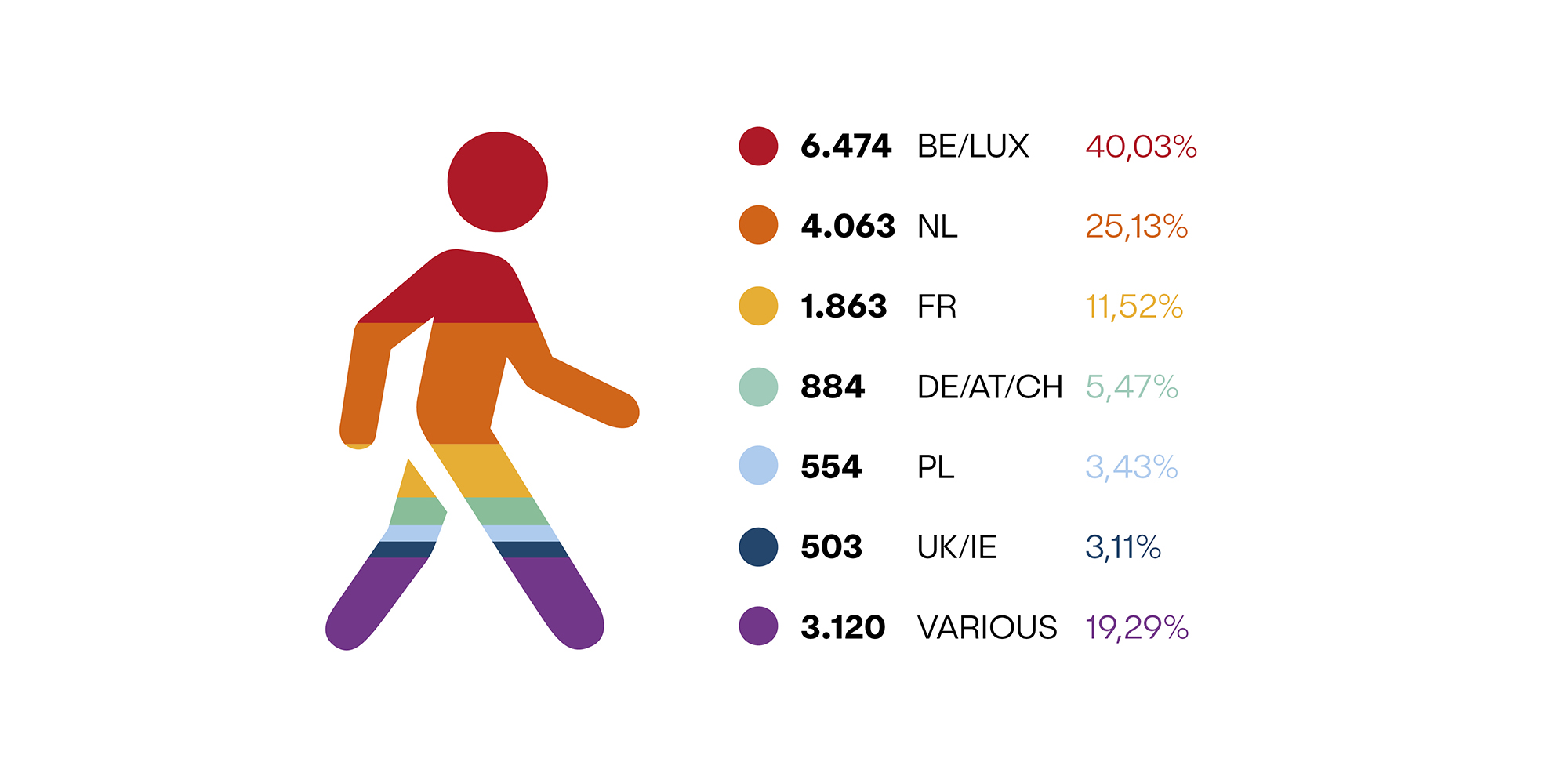 Figures that speak for themselves
During the fair there were positive noises everywhere.
The reactions of the exhibitors varied from '(much) better than expected' to 'the best fair for years'. Just a single person seemed subdued. The visitors also found the fair totally worthwhile, and were full of praise for some of the new features. But enough of subjective impressions. For an objective picture, the figures speak for themselves.
The number of visitors increased by at least 1300 compared to last year, which was of course the first post-coronavirus edition. That is an increase of no less than 8%! The fair had 17,461 visitors versus 16,171 in 2021.
Things are going in the right direction, although the level in the pre-coronavirus year 2019 has not yet been equalled (almost 19,000 visitors). But that is unsurprising. Too much has happened in recent years, and certainly in recent months, for that. We are all facing huge challenges.
What's more, the fair had to contend with the national public transport strike. This dramatically depressed visitor numbers, a decrease of some 400 people. Never before had there been so few visitors on the Wednesday. Not that the visitors come to the fair en masse by public transport. But rather that they preferred to avoid the forecast busy roads and lengthy traffic jams. With this marginal note the Furniture Fair 2022 can be declared a success.