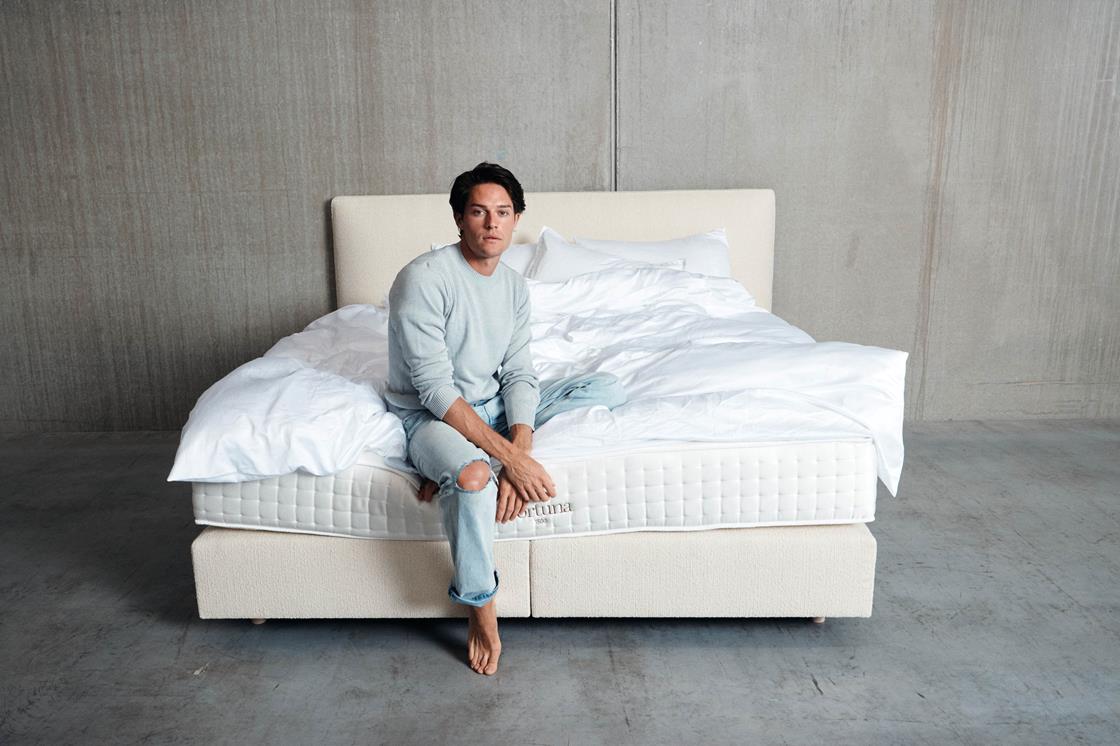 Style Meets Fashion
What can a bed manufacturer and a model/fashion designer possibly have in common? High fashion!
Designed and Made in Belgium! They have found one another: Styldecor x Cesar Casier. Together they have created a box spring that's truly one of a kind.
Within the world of sleeping comfort, Styldecor is known as a renowned manufacturer of luxury beds. But who is Cesar Casier? A Belgian model, food lover (with two cookbooks to his name) and fashion designer of the premium, gender-neutral Cesar Casier Knitwear Collection. What do they have in common? Their partiality for Belgian craftsmanship, local production, sustainable and superior quality, minimalistic design and at the same time refined luxury.
The result of their creative interaction will be shown in Brussels: a high-quality bed and mattress on the one hand, and stylish decoration on the other. Fashion and interior design flow into one another almost seamlessly.
The box spring is imposing without being over the top. Its simple design allows the distinctive elements to truly stand out. Namely the sophisticated finish and magnificent fabrics. Cesar has opted for a tactile bouclé, in his favourite colours ecru and grey-blue. Of course, you can choose from Styldecor's full fabric collection.