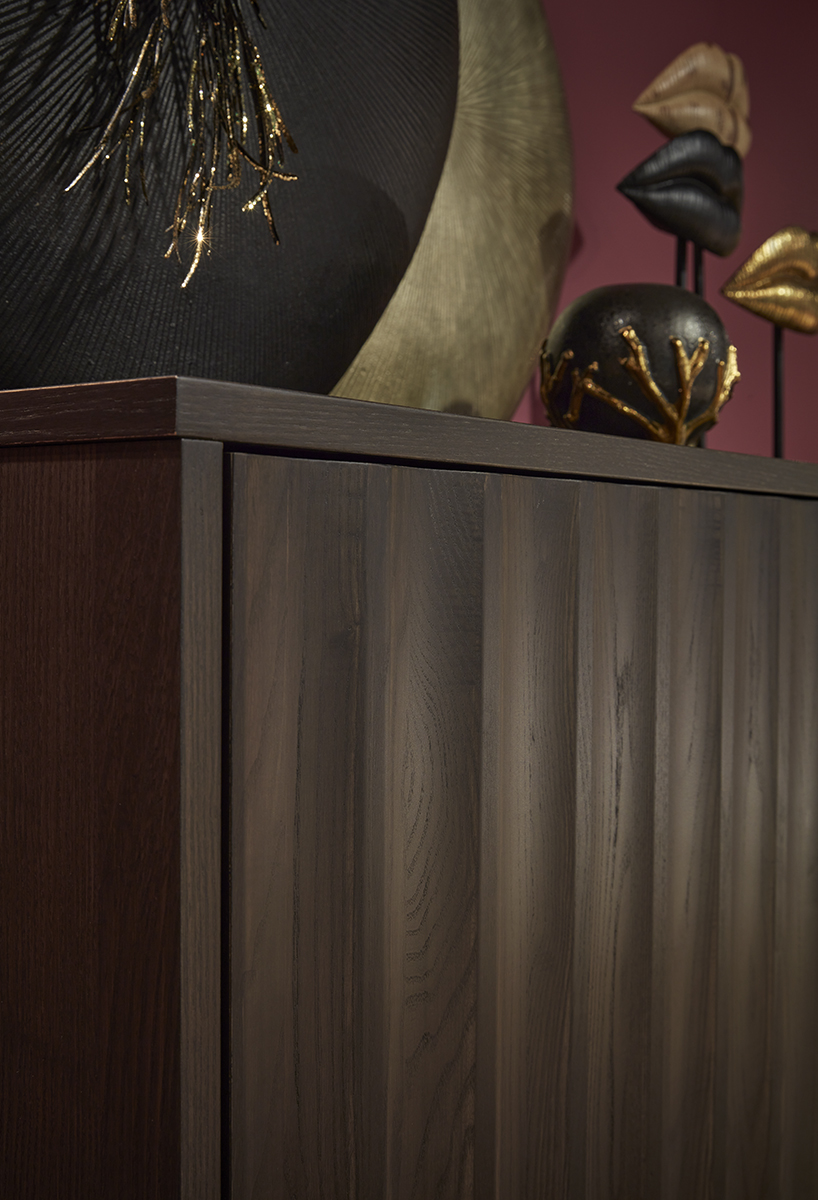 Lively play of light
Minimalistic design is sustainable because of its timelessness.
Pieces of furniture are not seasonal or throwaway products. But does 'minimal' have to be synonymous with 'sleek' and 'flat'? Not necessarily. This is the train of thought that led to Ushiaia: a sleek cabinet enlivened by a gently undulating relief profile on the fronts.
The exclusive relief structure consists of a varying pattern of 3.5 cm wide grooves and 1 cm narrow ridges. This metrical variation has an organic cachet. The undulating relief conjures up associations with rippling seawater and the sandy grooves on the beach. The idea is most strongly expressed in the natural ash iteration of the cabinet (The other option is wenge coloured ash.)
The asymmetrical relationship between grooves and ridges continues in accordance with a perfect symmetrical rhythm across the full width of the cabinet.
The flowing wave movement creates a dynamic impression: a lively play of light and shade that shines differently at every moment of the day. That's why the ridges stand upright, as that the play of natural light has the strongest effect. Ushiaia is a cabinet that will encourage you to daydream…What comes to mind when you stare at those flowing lines?
The other extreme are the Flower teak cabinets with the ornamental carving on the fronts. The decorations are entirely sculpted by hand.