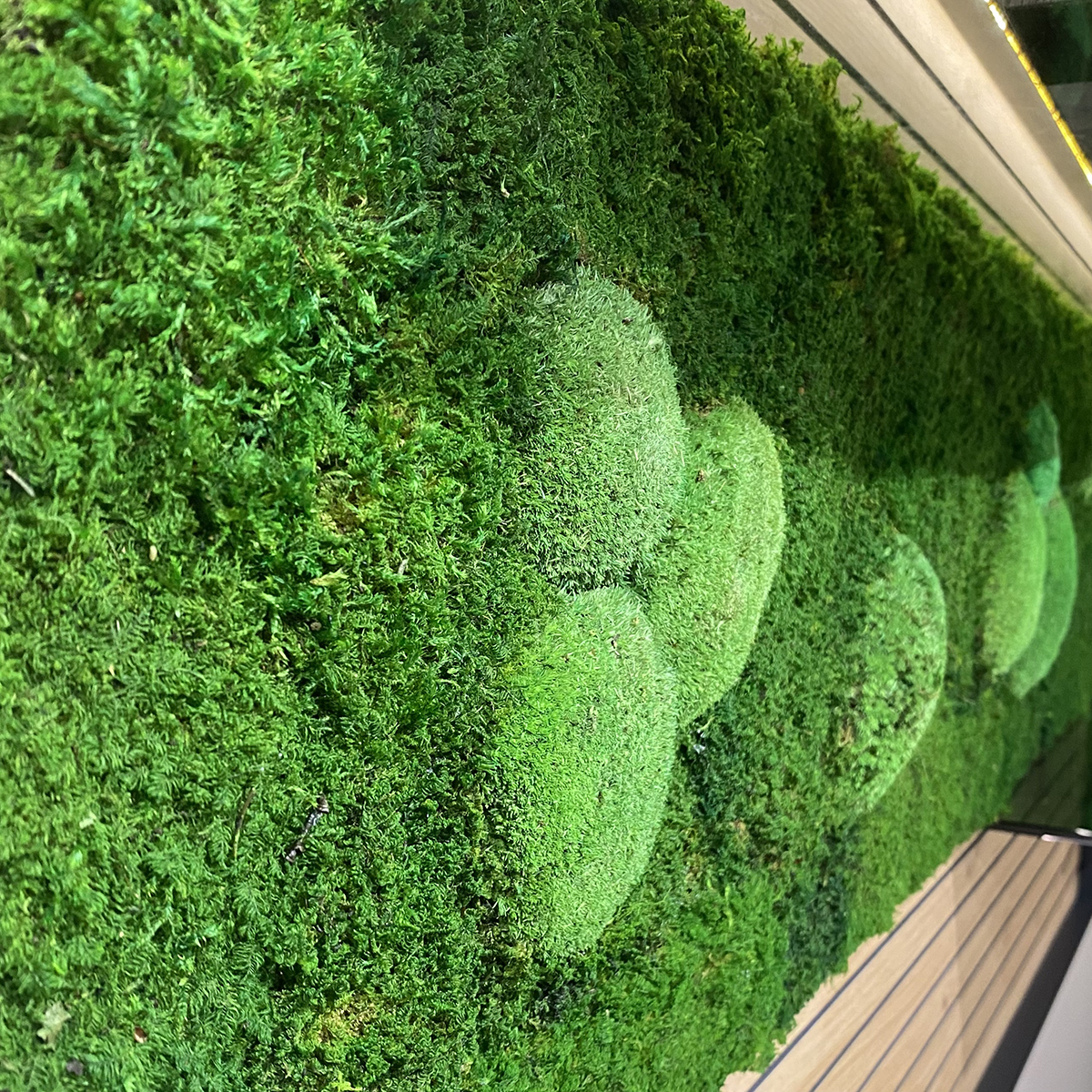 Refreshing moss panels
Green is a hot item. We have more and more need for green in our living environment, even in our residential environment.
Gwinner brings green into the home in a unique way: with exclusive moss panels.
The panels are 'overgrown' with two shades of fresh green moss, in an undulating landscape. The moss is conserved in such a way as to require no maintenance. Unlike houseplants, it does not need any care. The moss takes moisture from the environment. What's more, it improves the acoustics in a space, comparable to the effect of curtains, carpets and suchlike.

The moss panels are exclusively for the Linera range with its wooden slats on the wall panels. You click the moss modules into place on the rear walls, and can unclick them just as easily. The moss panels are available in a range of formats. You can extend them both upwards and sideways. For example as a backdrop for your precious objects.
The refreshing, natural green fits charmingly with both the wood veneer (wild oak, walnut) and the lacquers (white, anthracite, fango brown). The moss is not a must, but an option. One thing is certain: you'll be bringing a lasting piece of nature into your home.