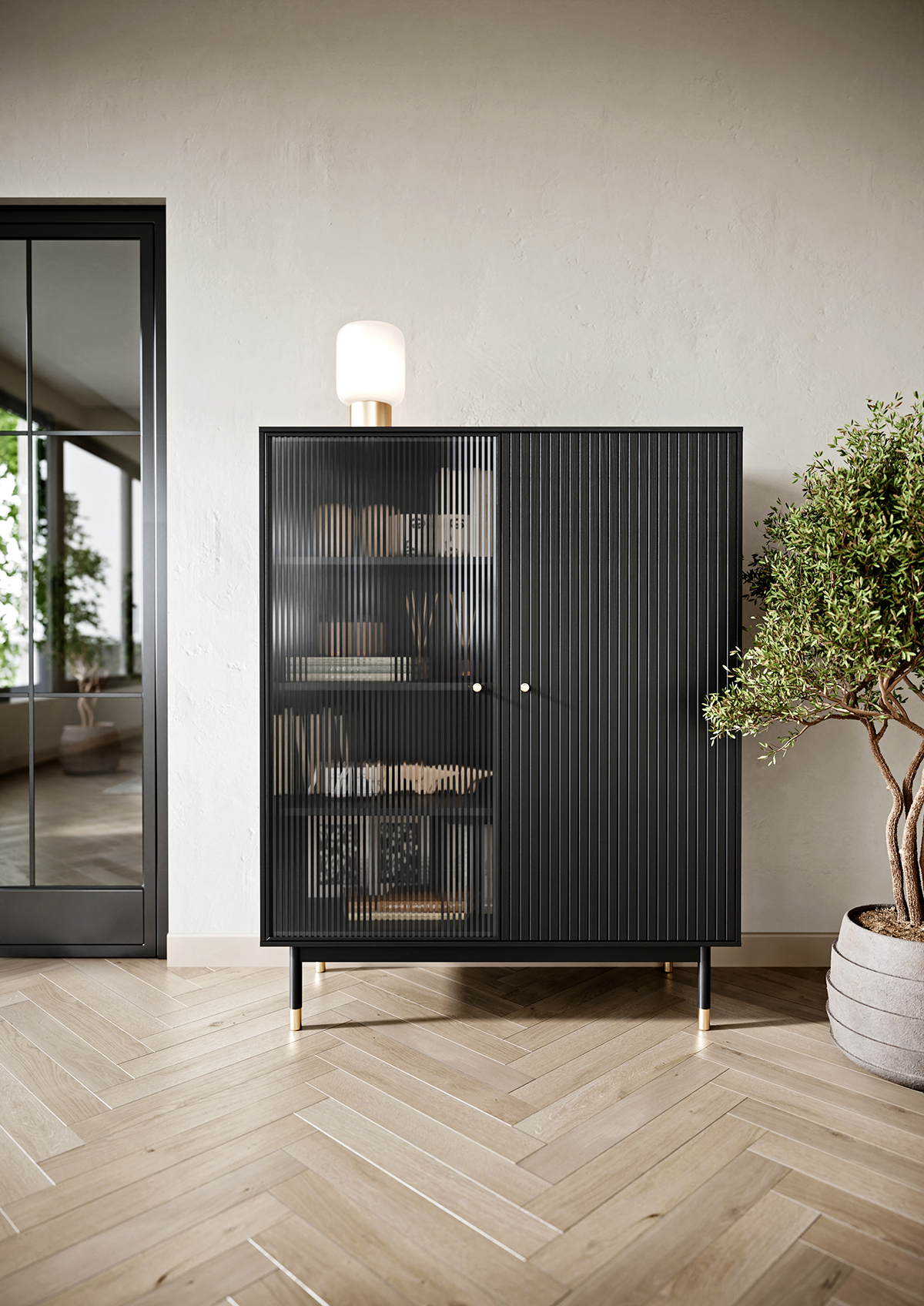 Mid-century, new millenium
The reputation of Danish design is rooted in the 1950s and 60s.
The light and airy mid-century style fits perfectly in the 21st century. Casø Furniture offers modern re-designs of the Danish classics. That's why the pieces have a partly retro, partly trendy vibe.
Just like back then, the various collections are numbered as series. The counter started at Casø 120 and now stands at 900. The pieces have three common features: the Danish style, the (partly) solid oak and the compact proportions. The differences chiefly lie in the woodwork and the mix with other materials.
For example, doors are given a slatted structure or a herringbone pattern. Cabinets in white oiled oak are combined with black/anthracite nanolaminate for the fronts. The highlight in Brussels was the Casø 800 series: black oak cabinets with ribbed fronts — partly in ribbed wood, partly in genuine fluted glass. Thanks to the dark cabinet interior, the transparent glass appears to be smoked. Brass details such as the knobs on the doors and the casing around the feet create a chic cachet.
Talking of feet. Would you like unusual, acoustic floor gliders? The Casø Silence shoes protect hard floors from scratches and muffle the sound when moving the chairs. So funny can be functional.