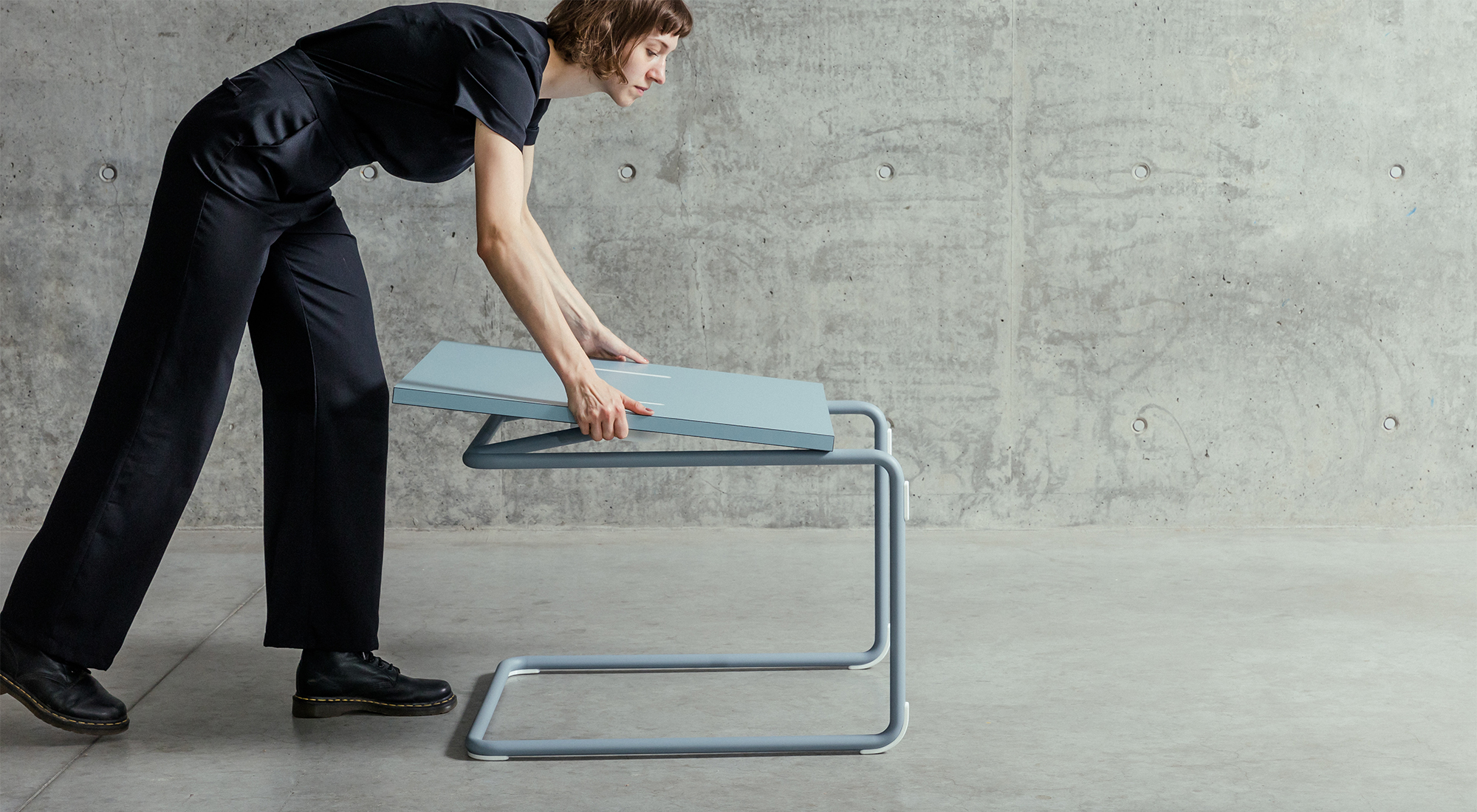 Tipping point for those pivotal moments
Mara T'joen has been named laureate in the promising design talent category.
Her Kantelpunt [Tipping Point] table is an inventive solution to the current smaller living era. You can change it from high to low and back in an instant — depending on the situation and need at that moment.
As smaller living is increasingly the norm, it is important to use space more efficiently and flexibly. A hinge system allows you to tip this table from low to high and vice versa. How can such a simple movement bring about such a significant change? Kantelpunt thus accompanies you through the day's pivotal moments. It creates moments of togetherness or moments of calm.
The quest for balance between design and functionality results in a design whose every centimetre has been carefully considered. This makes an honest, direct and highly legible design — with the hinge as its biggest asset. Because this is visible in the tabletop, not only does it connect the top with the legs, but it also leads to a characteristic and recognisable table.
Mara T'joen obtained her Master of Architecture from KU Leuven, followed by the postgraduate qualification in Furniture Design and Manufacturing (VOMO) at Thomas More Mechelen.
© Photos:Katoo Peeters