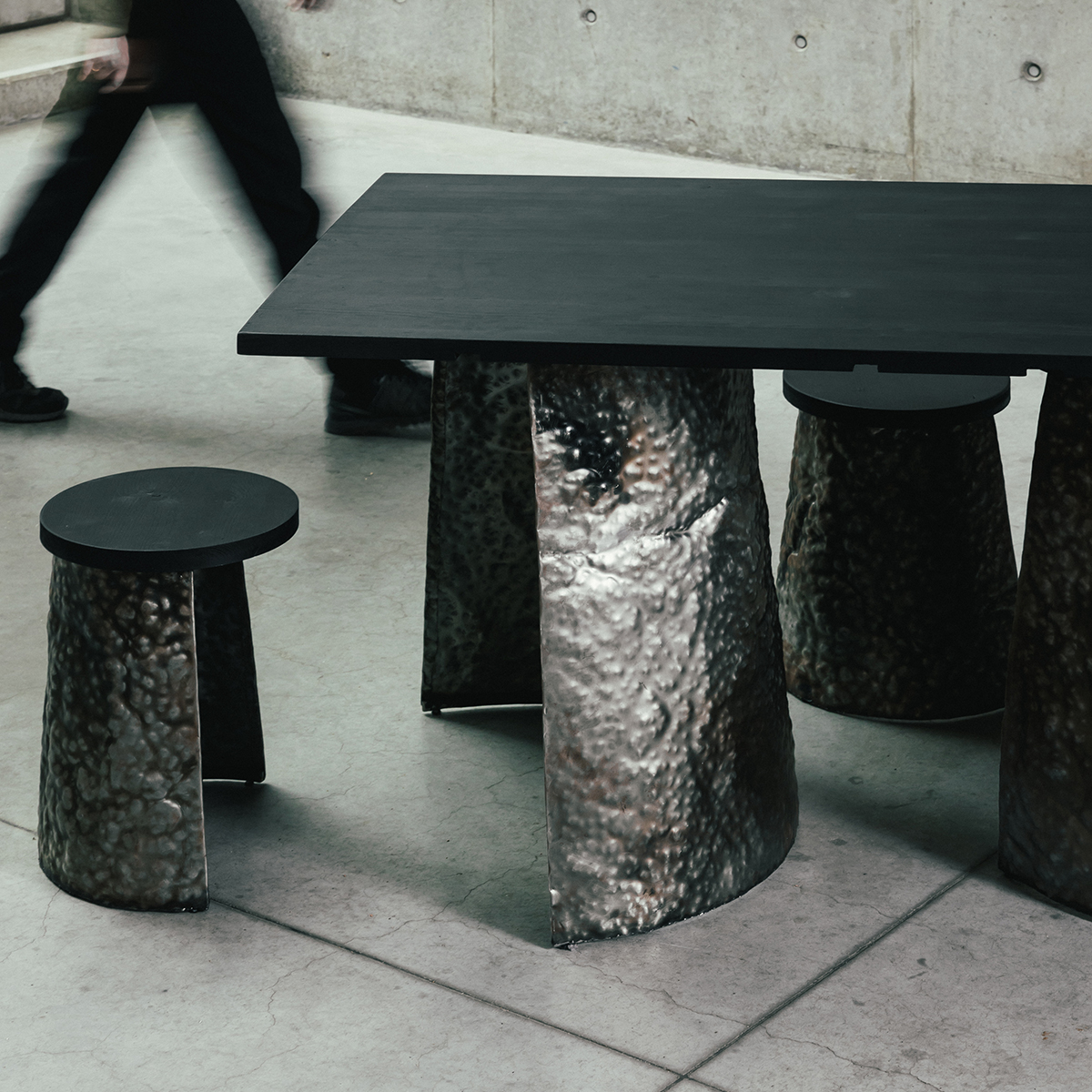 Re-designing the trestle table
One of the most promising of the talented designers at the Brussels Furniture fair was Hanne Cornette with her Bruo table.
She has succeeded in transforming the archetypical trestle table into a more artful and versatile design. Materiality and craftsmanship play a central role in this.
Today, the trestle table is rapidly gaining popularity thanks to its light and user-friendly nature. Uniformity is key: today trestle tables all look more or less the same. This prototype by Hanne tries to present a contemporary version of the classic trestle table.
The wooden tabletop rests loosely on conical, hammered steel trestles. The steel and the wood have been worked by hand and interact with one another.
Thanks to their conical shape, the trestles are stackable. So they take up less space when not in use. The user has complete freedom to configure the table as they choose. You can position the trestles in various places beneath the tabletop. Several ring-shaped grooves have been milled into the underside for this purpose. You can position multiple tabletops directly alongside one another — lengthwise, widthwise and even at right angles. The loose tabletop can be placed on top or removed in the blink of an eye.
The table is named 'Bruo'. This translates as noise, which alludes to the making process. The making of this table took place in anything but silence. Just think of the hammering of the steel. The neighbours will have known about it.
Having graduated with a Bachelor's in Interior Design (KASK, Ghent), Hanne completed her advanced training (Vomo) at Thomas More University of Applied Sciences in Mechelen.
© Photos: Katoo Peeters