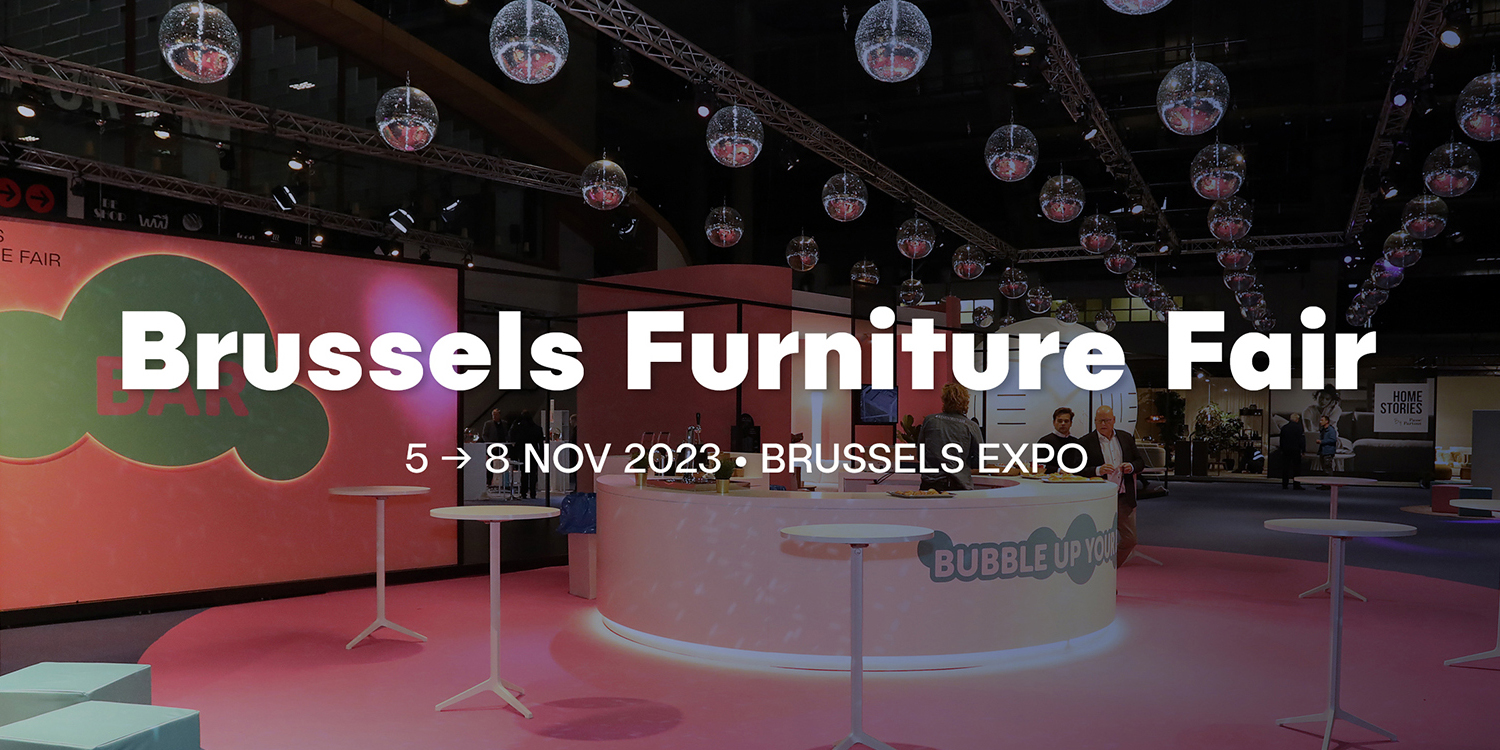 Certainty
In uncertain times, certainty of any kind is welcome.
Unexpected developments are a fact of life and business. You simply cannot have everything under control.
But in the furniture business one thing is certain: the Brussels Furniture Fair! You can count on it, you can build on it.
You know that you can plan 'Brussels' in your diary as a recurring annual trade fair. For years now, it's been starting on the first Sunday of November and ending four days later, on Wednesday. It's like clockwork. So make sure that you fix 5 to 8 November 2023 in your diary.
You know what you can expect in 'Brussels'. Namely a competitive and clear offering from Belgian and foreign manufacturers. What's more, you know that the price-quality ratio is good, whether you're coming to the fair as a visitor or as an exhibitor. You know for certain that the prices are reasonable and that you will get value for money. And if you add that all together, the fair is exceptionally accessible and attractive. The organisers go all out to ensure the continuation of these essential values.
At the Brussels Furniture fair it is business as usual. That is 100% certain.