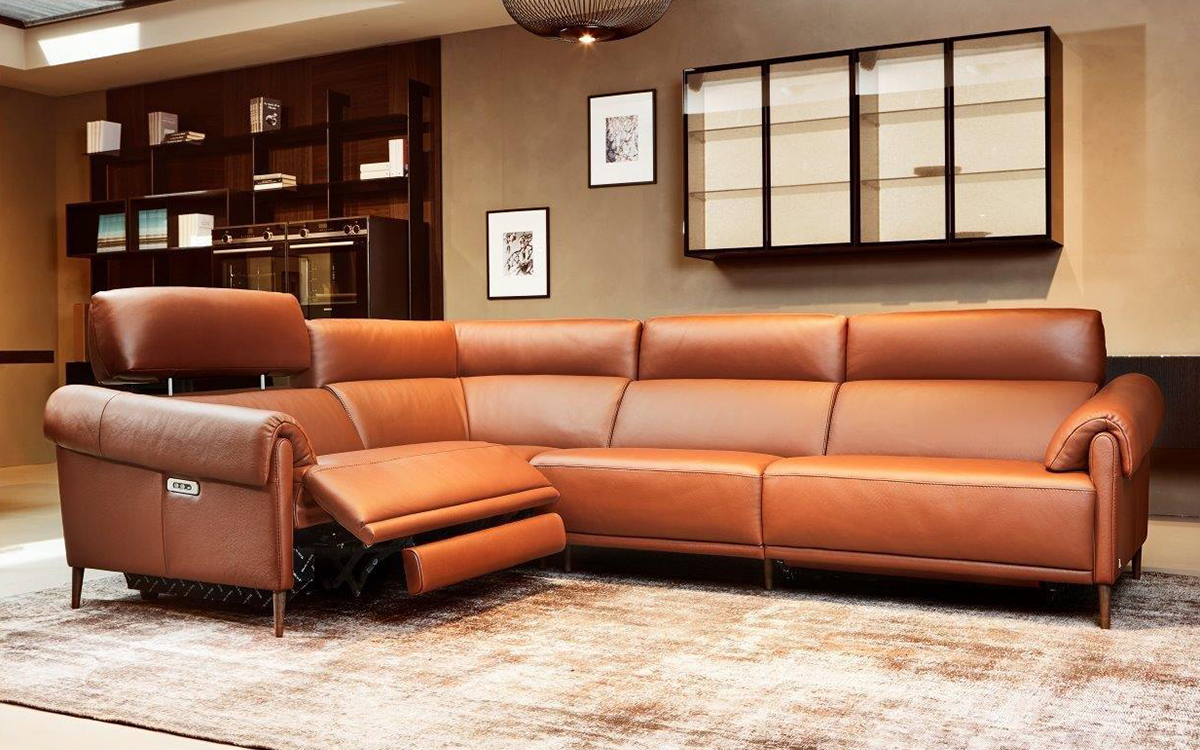 Eleganza
The Italian signature is unmistakable.
Regardless of the style and the (reclining) functions, every one of the models is elegantly crafted. Add to that the flair for design and leather (workmanship). Then you have a sofa to die for. Whether you use it formally or informally, this does not affect the elegant appearance of the Nicoletti Home models.

The Bramble model's elegant allure is thanks to its delicate arm and base set on slim feet. A comfortable arm cushion lies almost nonchalantly across the armrest. Make no mistake, this is a powerful example of traditional craftsmanship. The headrests and seats are seamlessly adjustable.
The Grunge model is a generous and three-dimensional lounging sofa — in fabric. Its voluminous seats are chamfered on all sides — creating 3D convex edges and corners. This makes the sofa optically lighter and more elegant, an impression that is only enhanced by the stiletto feet. You can mechanically expand the seating area from a sitting to a lounging position. You can even adjust the backrest in the corner.
The Groove model fits into the same category.
https://www.nicolettihome.com/en