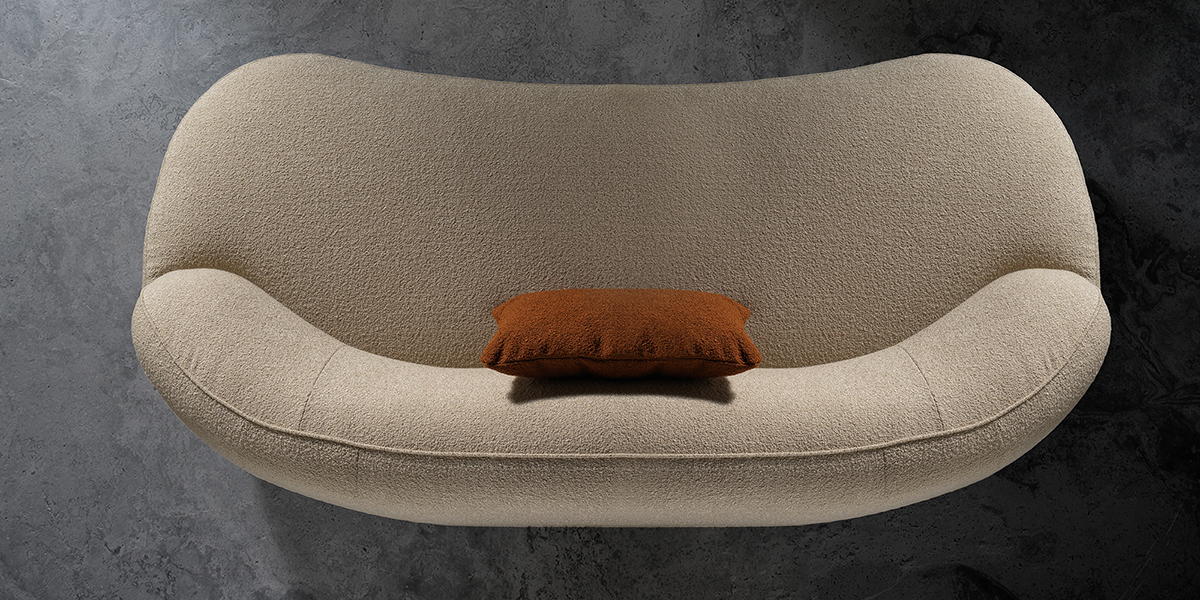 My home is me
Your interior is a reflection of your personality and your lifestyle.
A cubic or an organic sofa comes across very differently. Taste is highly personal. There are as many different preferences and boundaries as there are people. One person might have comfortable means, whilst another might have to make do with less. Options are the key to international success
Furninova knows this all too well. You have a range of options: modern seating in diverse styles, dimensions, shapes, comfort options, fabrics and leathers. This is strikingly illustrated by the Chess, Samba and Aria models.
With its organic contours, Aria is a typical contemporary sofa. The curved back flows smoothly into the arm and the seat. It is available as a three-seater sofa, with or without chaise-longue (left or right).
Chess is a flexible lounge programme with a limited number of elements. The cubist design is accentuated by the square divisions on the seats and the back. The modules are fully upholstered so can also be positioned separately.
In terms of style, Samba is an in-between category: a mix of straight, rounded and round elements. You can personalise the sofa based on five arm models, three types of back cushions and two kinds of loose headrests. You can sit, lounge, relax and lie on it. As regards styling and comfort, Samba is clearly a polyvalent range.
In short, Furninova is at home in all markets.