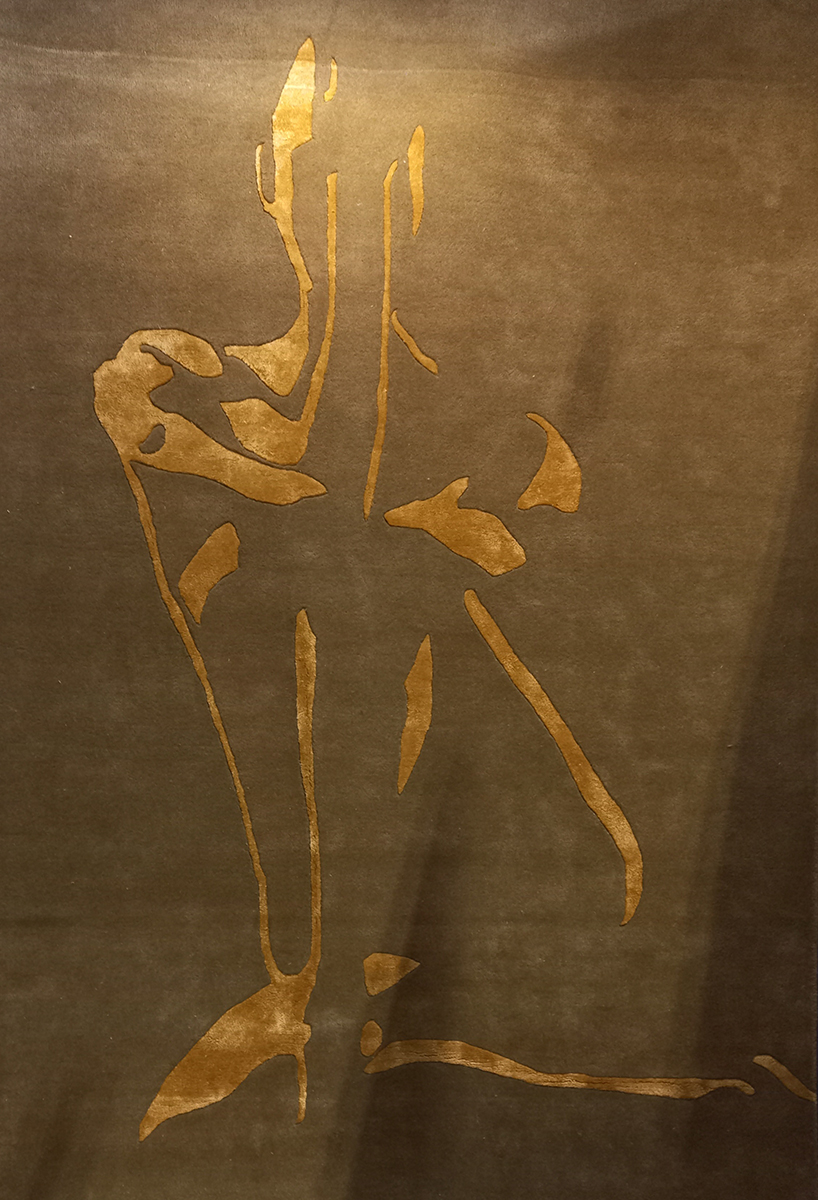 Gender-neutral
True works of art on the floor, deliciously warm beneath your feet.
Every carpet is a hand-tufted creation of mixed media, colours and techniques. This inspires you to unravel their mystery. How is this bi-colour fading relief pattern achieved? What is this: a male or female nude?
Carpet Creations surprises you time and time again with artistic and expertly-crafted carpets. Talk about stopping power! When you see the carpet, you can't resist touching it, studying it. Once you understand the background details, the work comes even more vividly to life.
Lineas is characterised by fading lines in relief. The fading effect is achieved with two colours, materials and cut & loop. The deep shadow lines are created with a wool loop pile, the highlighted lines with a Tencel® cut pile.
Naked Beauty is an abstract-figurative artwork. You see a nude figure, but is it a man or a woman? The answer: there is no question of he or she, it is gender-neutral. The abstract figure is drawn in glossy Tencel® yarn on a background of 100% New Zealand Wool.
All carpets can be made to measure in a magnificent palette of colours including metal shades such as bronze. Just like all artworks, these Carpet Creations are totally unique.
https://www.carpet-creations.com